The Defence Works is ready for business with FreeAgent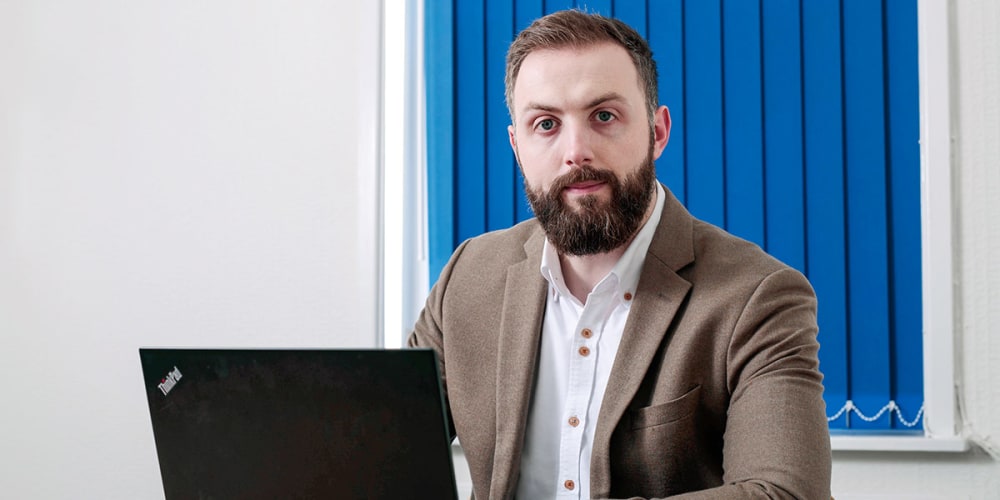 Cyber security is a hot topic. Whether it's news reports about the NHS's systems being compromised, or stats showing the growing rise in cyber-crime, it has never been more important for businesses and organisations to ensure they keep their systems and processes secure.
One company that is helping businesses make sure their staff understand the risks posed by cyber attacks and are able to spot threats is The Defence Works. Based in Manchester, the company provides businesses with a wide range of cyber security training. The company is a typical representation of Britain's rapidly expanding Digital sector: it is ambitious, fast-growing and is strongly inclined towards using software to maximise business efficiency.
We caught up with Managing Director, Eddie Whittingham, to find out how he works with his accountant on FreeAgent to manage his business finances.
Problems with "old school" accounting
When he started The Defence Works as a solo business three years ago, Eddie sought out the services of an accountant to help him with the financial side of his affairs. But he quickly discovered that the traditional approach favoured by his accountant wasn't the right one for his business.
"The first accountant I worked with was really old school," he explains "Books, paper, ledgers - you name it! At times, I was literally dropping off armfuls of paper receipts to my accountant's office, which was a huge hassle. And I wasn't really able to see up-to-date financial information about my business when I needed it." For Eddie — a software company founder who manages his business online — not having digital access to his numbers was excruciating, so he began to search for another accountant.
A new accountant, a new way of working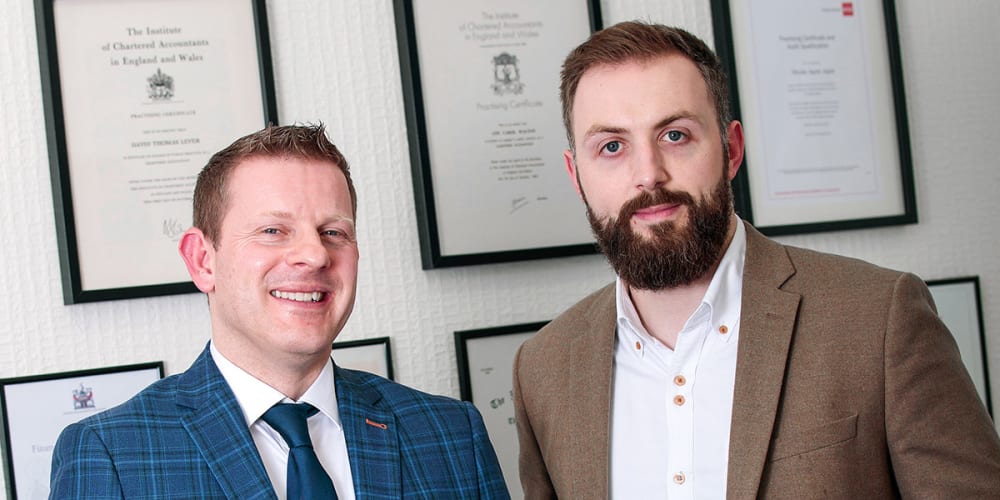 Eddie eventually approached Warr & Co, who listened to his frustrations. They agreed that he needed greater visibility of his finances and made a proposal that included a new way of working: managing his financial and accounting matters using FreeAgent.
David Lever from Warr & Co told us "we understand the opportunities both for the client and for us as a business that are presented by moving clients onto a suitable cloud accounting package."
He recommended FreeAgent as it would allow Eddie to "keep his finger on the pulse", as well as make intelligent decisions about upcoming tax bills.
David added: "We often see new clients such as Eddie come through the door who are fed up with the more traditional approach to accounting. It's great to show them the positive impact that switching to a platform like FreeAgent will have on their business. With the number of technology-based companies like Eddie's continuing to grow, it also makes sense from a commercial perspective that we are in a position to advise our clients on the range of software that could benefit them."
FreeAgent is an excellent, compliant package for freelancers and small businesses which helps them stay on top of ongoing tax estimates and to make decisions about potential tax savings, as well as saving them valuable time".
Software that's ready for business
"When I saw FreeAgent I knew it was exactly the kind of system that I'd been looking for," he explains, adding that he now feels like he has a mission control for his finances. "I didn't have any problems at all transitioning from manual to cloud accounting. It was a really intuitive process and once I was set up, it felt like my business was finally in the right place in terms of its financial admin."
As The Defence Works operates on a subscription model, Eddie has found FreeAgent's GoCardless integration especially useful for taking payments. "The ability to receive direct debits faster through GoCardless is invaluable to us," he says. "The fact that our clients can pay quickly and securely means that we don't have to spend time chasing them or doing unnecessary admin. It all just works smoothly."
The communication problems he faced with his previous accountant are also now a thing of the past, as Warr & Co are able to access his FreeAgent account in real time. "It's made accountancy far less painful than I ever thought it could be, which is the key for me. I don't have to chase my accountants for anything, or spend time on the phone picking over little details - they can just access the data and make sure everything is as it should be."
Warr & Co echo these sentiments: "with FreeAgent we're able to maintain a closer working relationship to offer proactive tax planning advice, provide efficient year end support and real time assistance. We use the information available to us in FreeAgent to work on annual compliance, compile and complete Self Assessment and submit Making Tax Digital (MTD) compatible VAT returns."
For Eddie, though, the key benefit of FreeAgent is how easy it makes staying on top of his finances. "FreeAgent gives us the ability to see at a glance where we're up to on a daily basis," he says. "I can easily check whether money is being spent appropriately and determine how we're doing for cashflow. That saves us a lot of time and means that I can focus on actually running the business!"
Find out more about how The Defence Works could help your practice with subjects such as Cyber Security training and GDPR, via their website or find out more about Warr & Co here.