5 startups that galloped to unicorn status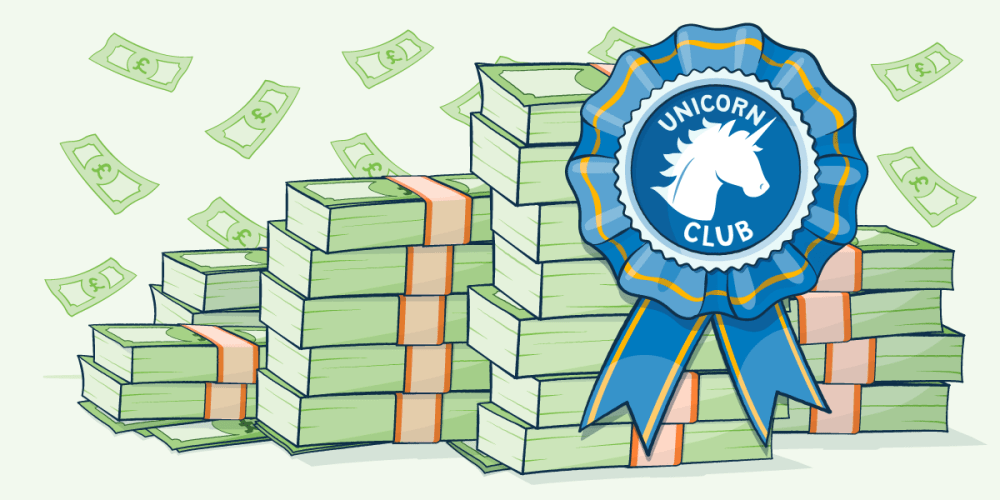 It's rare for a small business to reach a billion-dollar valuation, but when it does jump this impressive hurdle, it earns itself the captivating title of 'unicorn'.
Coined by venture capitalist Aileen Lee, the term 'unicorn company' is bestowed on privately-owned companies enchanting enough to reach the £759 million mark. At the start of 2019 there were 310 companies worldwide in the unicorn club. While the majority are located in the USA and China, 12 UK companies were listed at the end of 2018 with more forecast to join!
As you take your business on its own magical journey, here are five success stories from the unicorn world to encourage and inspire you!
BrewDog
With the unicorn being Scotland's national animal, it came as no surprise when Aberdeenshire's BrewDog obtained the prestigious title, having achieved worldwide success. The brewery and pub chain is the first ever crowdfunded unicorn, achieving the status 11 years after its founding in Fraserburgh by James Watt and Martin Dickie.
Pinterest
This popular online pinboard for cataloguing ideas was founded by Ben Silbermann, Paul Sciarra and Evan Sharp in December 2009. The first prototype was launched in March 2010 and only made available to a small group of colleagues and family members. Pinterest quickly grew from having 200 members to 250 million monthly active users - more than enough to earn the company unicorn status.
Monzo
Founded as Mondo in 2015 by colleagues Tom Blomfield, Jonas Huckestein, Jason Bates, Paul Rippon and Gary Dolmon , this mobile-only banking app set a record for the quickest crowdfunding campaign on Crowdcube. Rebranding to 'Monzo' in 2017, the company has grown from a simple pre-paid card and mobile app to a frontrunner among challengers to established banks.
DJI Innovations
The manufacturer of consumer drones began life in a small office in Shenzhen, China. The company was founded by Hong Kong University of Science and Technology student and model plane enthusiast Frank Wang. To begin with, DJI focused on making drone parts but moved on to building a complete drone, releasing the 'Phantom' in 2013 and selling it for less than £530. DJI has since capitalised on other segments of the market, including building drones for professional users and hobbyists.
Deliveroo
Will Shu and Greg Orlowski launched their first concept for food delivery company Deliveroo in 2007, but with smartphones and apps yet to take off, they decided to shelve their plans for a few years. The founders met again in 2013 and built the Deliveroo app from Shu's London flat. Shu worked as Deliveroo's first 'rider', picking up food from restaurants and delivering it to customers, before raising funding from Index and Hoxton Ventures. Deliveroo reached unicorn status in 2017.
Want to keep yourself on the right track as you grow your business? A 30-day free trial of FreeAgent will help you get there – bringing together all your invoices, expenses, bank transactions and more.