5 tips to succeed in your first year as a small business owner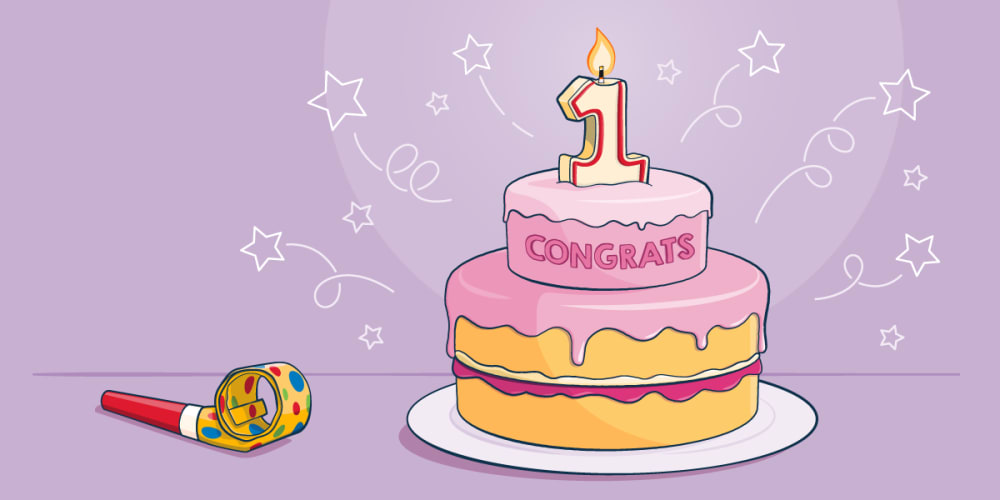 It goes without saying that starting your own business can be tough but it can also be highly rewarding, so let's look forward to your first anniversary with optimism! If you have a solid business plan, understand the landscape you're operating in and are ready to handle potentially unwelcome surprises, then the end of your first year should be a cause for celebration.
Here are five tips to help make your first year in business a piece of cake.
1. Plan for the celebration
To reach your business's one-year milestone you'll need to have a plan on how to get there. Writing a business plan can help you to engage investors, secure a bank loan or simply get you on track with your company vision. Your business plan doesn't have to be a weighty tome but it should include enough detail to convince the reader that your product or service will be a success.
2. Send out invitations
If you want to attract more customers, it's a good idea to develop a strategy for marketing and brand awareness.
Here are a few ideas to get you started:
Put yourself out there at conference and networking events so that you can meet potential customers and get to know the competition.
Consider creating a website and social media profiles for your business; an online presence will make it easier for people to find out about you!
You might also want to consider whether you have the budget for a paid advertising campaign. Done well, paid advertising can be a great way to get new customers quickly.
3. What makes you unique?
If you take a look at any successful business, you're likely to find something at their core that makes them special. This element is known as the Unique Selling Point (USP) and it helps companies have an edge over their competitors. So what does your brand stand for? You might provide a special feature or valuable service for a specific customer need, or simply have an approach to doing business that makes you stand out from the crowd. Have a look at what your competitors are doing and make sure you can offer something a bit different!
4. Prepare for potential party poopers
Your plunge into the small business world may be going swimmingly, but it's important to be prepared for the occasional belly flop.
You'd probably rather not think about complications when you're busy building your business, but it's important to be ready to deal with anything that comes your way. In particular, you should think carefully about:
Finance. It's an unavoidable part of life as a small business owner and something that can cause a great deal of stress if it's neglected! Accounting software can help you keep your business finances on track and ensure you don't get on the wrong side of the taxman. Why not try a 30-day free trial of FreeAgent to see how it can help you in your first year of business and beyond?
Business structure. Is your business a limited company or are you a sole trader? Take a look at our guide on the pros and cons of each option to find out which business structure could be right for you.
Insurance. You never know what might be round the corner so it's sensible to research the types of insurance necessary for your business and make sure you are covered from the outset. For example, if you come into contact with members of the public then you'll probably need public liability insurance.
5. Enjoy yourself
Any new project with an element of uncertainty can feel stressful, so try to approach your first year in business with a positive mindset! No matter how busy things get, try to maintain a healthy work-life balance and make time for your family and friends. Celebrate the small wins, such as securing your first client, so you can move past self-doubt and reach your first anniversary with both confidence and pride!