Leave the laptop at home - a day with FreeAgent Mobile
As summer draws ever nearer, the thought of working in a stuffy room as the sun beats against the window is far from appealing. Luckily, the days of being chained to hulking Windows 95 desktops are over. Just pop your phone in your pocket and go wherever the wind may take you, safe in the knowledge that you're not leaving your business behind.
So take a break from your laptop, and find out how FreeAgent Mobile can help you stay on top of your small business on a day away from the desk.
9am ☕ Power Up!
Wherever you're off to, there's nothing like treating yourself to a cup of coffee to get your day off to a strong start. If you run into a client and would like to treat them too, make sure to hold onto that receipt. Simply snap a photo of it in FreeAgent Mobile to record the expense. You'll never have to squirrel away piles of paper receipts for tax time ever again.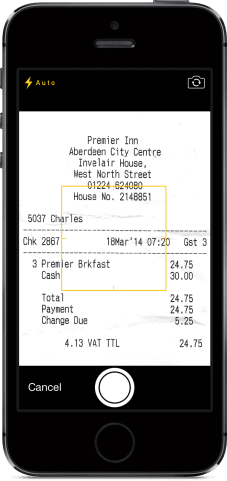 10am Are you hearing invoices..? ✏
There's nothing worse than wasting a sunny day indoors, so continue your stroll outside and top up those vitamin D levels. While you're out there, use FreeAgent Mobile to catch up on any invoices you haven't sent out yet. When you have your contacts saved in FreeAgent, creating and sending an invoice with all the information HMRC requires literally takes seconds. Done!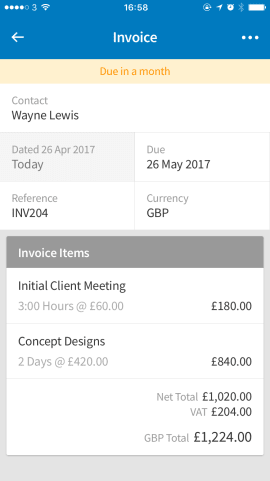 11am Time = money ⏰
If you're getting loads of work done on the move, don't forget to record your time so that you can accurately bill clients without having to rely on memory. Starting a timeslip in FreeAgent Mobile takes mere seconds, so there's no excuse not to charge accurately for your hard-earned hours ever again. You can even start a timer in FreeAgent Mobile, and stop it on your laptop (or vice versa).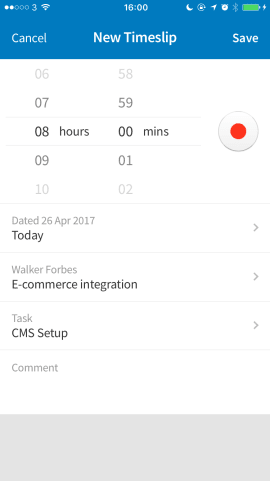 1pm Take a break 🍔
Lunch time! While you're chillin', why not use your mobile to check in with colleagues or clients. Or alternatively, you could explore the wonders of FaceApp (no judgement here).
2pm Get into the flow 💰
No-one likes to be out of the loop, especially when it comes to something as important as your cashflow. Luckily, FreeAgent Mobile lets you see your incomings and outgoings at a glance. Just head to 'Cashflow' in the 'Insights' tab, and you can toggle between the current month, or the last 3 or 6 months.
3pm Tax attacks! 😨
Gulp! Forgotten to check when that looming tax deadline is? With FreeAgent Mobile there's no need to panic: you can view all your upcoming deadlines at a glance. You can also enable notifications for upcoming tax reminders with ease.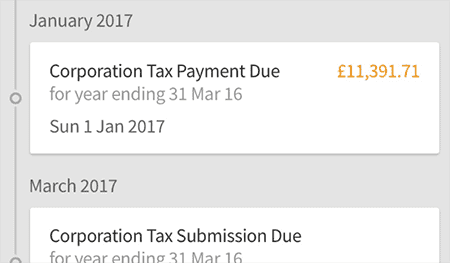 5pm Clocking off time 😴
Phew! What a day. Now that you've broken free from your desk and stayed on top of your finances, it's time to put your feet up for some well deserved rest.
Would you like the option to work on the go? See how FreeAgent Mobile can help you manage your business on the move.
Download the FreeAgent Mobile app here: