A guide to business insurance for sole traders from Simply Business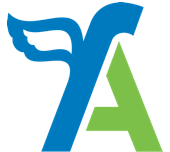 If you run your business as a sole trader, you might assume that business insurance is something you don't need to worry about. But there are several policies that could help you keep your business running if something goes wrong. Here, Jade Wimbledon from online business insurance provider Simply Business explains the key types of cover and the factors to consider when insuring your business.
Types of insurance cover for sole traders
Professional indemnity
Professional indemnity cover is likely to be one of your main insurance considerations as a sole trader. It covers you if your client seeks compensation because they think you've made a mistake in your work. This might include mishandling data, giving faulty advice or violating intellectual property rights.
Professional indemnity cover is particularly important if you offer professional advice, so if you work in a field like accountancy, design or IT consultancy you should give it some serious thought. Clients may want to check your level of professional indemnity cover before they begin working with you. It's good practice to find out whether they require you to have a minimum cover level before you start working with them.
Public liability
Public liability cover protects you against compensation claims made for damage or injury to a customer or member of the public. It's not just for big businesses or those that do dangerous work; if you interact with the public in any way as part of your work, then this cover could be crucial. If you run a home hairdressing business and burn a customer's scalp during the dyeing process, for example, or if you run a small photography studio and a client trips over a trailing wire, your public liability insurance could cover any compensation claims.
Loss of revenue
Loss of revenue or business interruption insurance protects your income if your business is out of action for a period of time as a result of a disaster covered by your policy. This might include damage from a fire or flooding. Usually for up to 12 months after the disaster, the insurance provider will pay your lost income and any additional costs required to keep your business running.
Business equipment
If your insurance covers your business equipment then you can receive money to replace it if it gets damaged, lost or stolen. This type of insurance doesn't just cover specialist equipment; it can also cover items such as mobile phones and laptops. Business equipment insurance can come in really handy if you need to replace your business tools and technology quickly and with minimal disruption to your business.
Employers' liability
If you're an employer, it's likely that you're legally obliged to have an employers' liability policy for at least £5 million. This insurance covers you if an employee makes a compensation claim for injury or illness that they blame on their work. If you're legally obliged to have an employer's liability policy, you can be fined up to £2,500 for each day that you don't have one in place.
There are certain circumstances in which an employer might not be legally obliged to have an employer's liability policy in place (e.g. when employing family members). To find out more, check out the advice on gov.uk.
Top tips for buying insurance
Now you know what some of the options are, here are some factors to consider when it comes to insuring your business:
Consider the events that could seriously impact your business and estimate the costs that you could incur if the worst happened.
Check your client contracts and see whether they insist on particular cover and whether they specify a cover limit.
Think about combining several types of cover to create a single business insurance policy.
Aim to get a well-tailored policy so that you're not paying over the odds for insurance that's better suited to big businesses.
Always read your policy documents carefully so that you understand what's covered and what isn't and how to make a claim.
When you apply for insurance, be honest and accurate with your details and keep your insurer up to date if anything changes. If you don't, you may not be fully covered when you come to make a claim.