A letter to Santa, from small businesses in the UK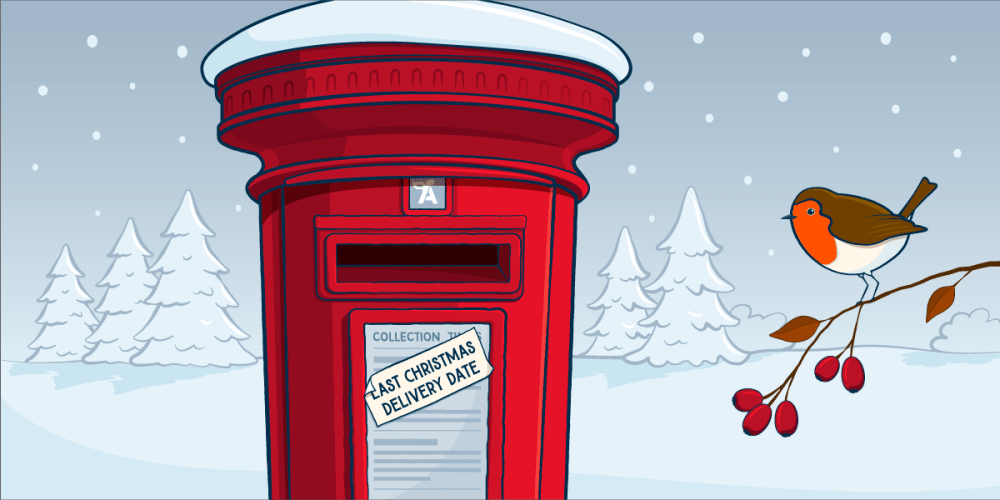 Dear Santa,
The tree is decorated, the mistletoe's in place and Wham! have overtaken the airways - which can mean only one thing: Christmas is nearly upon us! With the festive season well and truly underway, we thought we'd reach out to you, on behalf of the UK's five million small businesses, with some hopeful requests for 2020 and beyond.
1. An overhaul of the tax system for small businesses
There's no doubt about it - tax is confusing! We live in an era where bakeries are subject to different VAT rules depending on the type of shortbread they make or whether they sell hot or cold sausage rolls.
Here at FreeAgent, we believe that small businesses shouldn't have to deal with this level of bureaucratic burden. Our research has shown that many self-employed people feel that the tax system in the UK is designed to benefit large businesses, rather than smaller ones*.
So this Christmas, Santa, we'd like to see a complete re-think of the UK tax system, to ensure that all businesses are treated fairly and that everyone can understand the rules. Simple, clear directions for income tax and National Insurance and an overhaul of sales tax implementation would be a great place for you to start!
2. IR35 out of the picture - for good
Despite being highlighted by politicians during the recent election as a potential area for review, the controversial IR35 - or "off-payroll" - legislation is still scheduled to be expanded into the private sector in April 2020. The plan would supposedly "level the playing field" when it comes to taxation by cutting down on disguised employment, where contractors operate as employees in all but name.
Unfortunately, this proposal ignores the crucial point that contractors receive none of the statutory protection or benefits that employed workers enjoy. If the government truly wants to treat contractors equally, then it should commit to guaranteeing them a full range of provisions such as statutory sick pay, maternity and paternity leave and holiday entitlement - or simply scrap IR35 altogether. We'll leave it with you, Santa!
3. Less stress and strain for small business owners
Our research has found that while many people choose self-employment in order to enjoy a better work-life balance, they often find the experience of running a business incredibly stressful and challenging.
More than half of the people we surveyed this summer said that they had experienced burnout as a result of working on their businesses**. Meanwhile, in a different survey that we conducted earlier this year, 86% of small business owners admitted to sacrificing personal care, such as missing meals or cancelling social plans, for the sake of business success**.
Santa, with these sobering statistics in mind, we'd like to see the new government making a commitment to improve mental health resources and give people better access to the support they need to cope with the stress of running a small business.
4. A change in mindset about small businesses
Finally, Santa, we know that not everyone who starts a small business dreams about being the next Richard Branson!
We'd like the government, banks, lenders and prominent businesses to stop thinking about small businesses purely in terms of entrepreneurship and rapid growth. Here at FreeAgent, we think stability is an equally important goal and one that needs to be promoted, especially when it comes to shaping policy and supporting the small business sector more effectively.
We believe that a change of mindset will go a long way towards helping small businesses in the UK.
Thank you and Merry Christmas,
FreeAgent
* Based on the results of the 'Time for Change' research (in which 1,005 small business owners were surveyed) carried out by FreeAgent in July-August 2019. Read the full report.
** Based on the results of a survey of 740 small business owners carried out by FreeAgent in January 2019. Find out more.