Words of wisdom from self-employed women this International Women's Day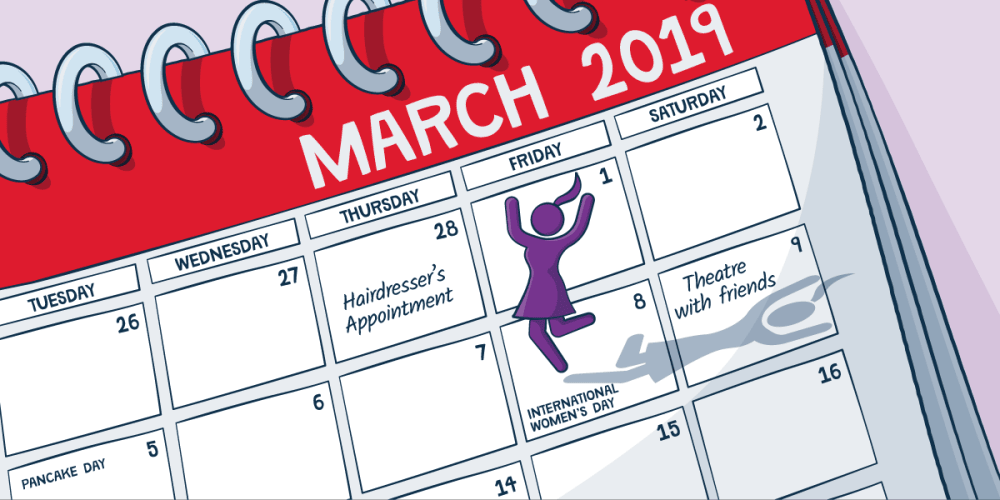 In celebration of International Women's Day, we took to social media to ask our female customers for their best advice on starting out in the world of self-employment.
The theme for International Women's Day 2019 is #BalanceforBetter - striving towards a gender-balanced working world. In 2017, there were 1.5 million self-employed women in the UK compared to 3.2 million men. While there's clearly still an imbalance, the trend of women going into self-employment over the years has been positive, with the number of self-employed women rising by 690,000 since 2000.
We had some great responses to our request for advice from female business owners, so let's hand over to the 'sisters doing it for themselves' to inspire others starting out on the same path!
"Be fearless"

It can be easy to say "yes" to whatever comes your way when you're first starting out, but with this approach you'll soon find that you can't do everything! Define what kind of work you'd like to do and feel confident in saying "no" to anything else. Thanks to Minal from Marketing by Minal for this top tip!
"Surround yourself with the right people"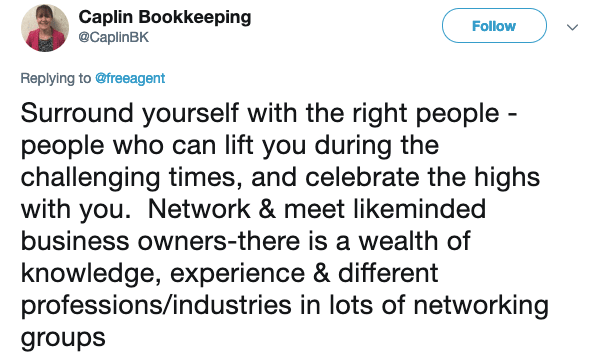 A good support base can help motivate you towards continued success, while connecting with other self-employed business owners can be an excellent way to share knowledge. Thanks to Christine Aplin from Caplin Bookkeeping for the tip!
"Find your passion!"


If you love what you're doing, you're far more likely to get better results! Thanks to Kerry from Gwe Cambrian Web and Heidi from Extra Special Touch for their words of wisdom.
"Dip your toe in"

Sometimes it's a bad idea to put all your eggs in one basket. It can be wise to have an additional source of income when starting your new business, as Liz of Shine Cleaning recommends.
If you go down this route, make sure you know the tax implications of starting a business while still employed. Find out how FreeAgent can help to manage your finances - get started today.
"Give yourself a break"

Being self-employed is hard work, so we agree with Monique from Claire's Cleaning that it's beneficial to find time to relax!
"Believe in yourself!"

Last, but certainly not least, Jocasta of Jocasta Mann Creative believes it's important to give yourself some credit and keep going when faced with challenges!
We'd love to hear more advice from everyone, please feel free to leave your own inspirational tips below.