Budget 2017 update: some good news for freelancers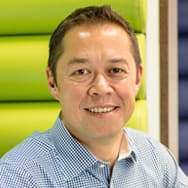 Following last week's Budget announcement, in which the Chancellor revealed that Class 4 National Insurance Contributions (NICs) were set to rise to 10%, we've since learned that, thankfully, these plans have now been scrapped.
The proposed increase to class 4 NICs could have had serious ramifications for the UK's freelancers and contractors. These types of businesses are the backbone of the UK economy and need to be supported - not viewed as an easy target by the government.
It is very unfair to position freelancers and contractors as not being on a level playing field with those who are employed. These business owners have none of the employment rights or the security that employed workers do and there must be some recognition for that, unless the government wants to cripple this very important and growing part of the UK economy.
While I'm delighted that the proposed class 4 NIC increase is no longer going ahead, I'm disappointed to see that there has been no similar U-turn over the other contentious issue in last week's Budget: the decision to cut the dividend allowance. This has the potential to be equally damaging to the economy, as it will not only deter business owners from investing and growing, it will also disproportionately affect Britain's smallest businesses.
When there are many well-publicised cases of big businesses avoiding paying their fair share of tax in the UK, it seems unjust for the government to be doggedly pursuing the smaller ones instead.