Case study: How FreeAgent changed my relationship with my accountant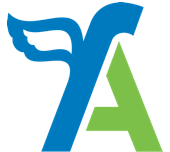 Jo Halliday is co-founder and director of Talking Medicines, a company that specialises in using augmented reality for more effective use of medicines.
Before FreeAgent: a last-minute scramble at tax time
"Before I discovered FreeAgent, I found it a total pain to keep on top of my business admin. I recorded everything on spreadsheets and would invoice my customers manually using a PowerPoint template! My relationship with our accountants at the time was very transactional. I would only contact them when our tax return was due each year and would then spend ages ploughing through endless spreadsheets and receipts to try to pull all the paperwork together in time. I saw my accountant as someone I simply had to deal with once a year, rather than as a valuable and important part of my business."
FreeAgent recommended by a friend
"I made the decision to move to FreeAgent when a friend recommended it to me last year. I hadn't really been aware of cloud accounting until then, but when she told me how much easier it could make things for me and my accountant, it made perfect sense. By then, I'd started working with a new accountant; after checking out FreeAgent he was very supportive of using it, particularly when he learned that he would have access to my up-to-date figures all year round."
After FreeAgent: bookkeeping has become a natural part of the business
"The first big difference I noticed when I started using FreeAgent was just how quick and easy it was to manage my invoices. It only takes a couple of minutes to raise a great-looking invoice and email it to my client - no more need for that bulky PowerPoint template! At Talking Medicines we work closely with the Scottish Government and every time I apply for a grant I have to prove that I've raised invoices. FreeAgent makes it really easy for us to do that.
"I also use FreeAgent to manage my expenses and supplier database, and to keep a close eye on my cashflow and accounting reports - these days I'm in complete control of our P&L! With FreeAgent, the day-to-day financial admin has become a natural part of our workflow and not something that we do at the last minute before a tax return deadline. It's such a smooth system and a far more professional and efficient way of working - I never want to go back to using spreadsheets!"
A new way of working with my accountant
"Since I started using FreeAgent, my relationship with my accountant has completely transformed. Now my figures are up to date and available for both of us to review in real time, my accountant doesn't have to wait for me to pull my information together in the run-up to tax return time. Instead, he can spot errors and flag anything that I might want to double-check quickly and easily. As a result, our relationship is now about so much more than preparing for tax return deadlines. My accountant and I are now in constant communication and enjoy a far more collaborative, consultative and business-focused relationship.
"As Talking Medicines has grown and we've started to move into international markets, we increasingly turn to our accountant for advice and guidance on the wider issues facing the business. It might sound obvious, but it's amazing what your accountant can do for you when you're not trying to avoid them for 11 months of the year!
As a small business owner and former freelancer, I know what it's like to think you can handle your accounts on spreadsheets. Moving everything across to FreeAgent has saved us untold amounts of time as the business has grown, and has allowed us to get in complete control of our figures. What's more, we now have a truly valuable business relationship with our accountant which has helped us take Talking Medicines from strength to strength and move into international waters. I honestly don't know what we would have done without FreeAgent."