Case study: how I use FreeAgent's integration with Satago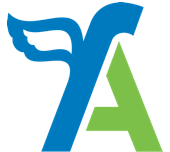 Tom Szekeres is a director of [This Here](http://thishe.re), a data-fuelled creative agency that helps brands and startups shape their creative strategy and drive their digital marketing. Here Tom explains how he uses FreeAgent and its integration with credit control and cashflow tool, [Satago](https://www.satago.com/freeagent-credit-control-add-on), to help him run his business.
"FreeAgent was recommended to me by a friend when my colleagues and I launched This Here in 2013. On a day-to-day basis we use FreeAgent to issue invoices and estimates, manage our bills and access accounting reports like our profit and loss report and balance sheet. We also use FreeAgent to file our VAT returns each quarter and to track the time of our freelancers to make sure we're on track with our project budgets.
"In the early days of our business we found that startup clients would often forget to pay their invoices on time. This wasn't necessarily because they couldn't pay, but usually because their horizons didn't stretch much beyond 24 hours (let alone 30 days). As a result, we'd spend lots of time manually chasing up late payments.
"We started to look for a robust credit control tool to use with FreeAgent that would help us improve our cashflow, particularly when working with new clients. We came across Satago on technology website Product Hunt and were delighted when we discovered that it integrated with FreeAgent.
"Satago's integrated credit control data is very helpful when we're preparing to work with new customers. The information the data gives us helps us to pitch projects at an appropriate level and assess whether we might want to ask certain clients to adhere to shorter payment terms.
"Satago can also create a series of customised, escalating email reminders that kick in once we issue an invoice in FreeAgent. We usually send a friendly email a week before the invoice is due, and then send further notifications at various intervals once the invoice becomes overdue. This gives us that extra bit of flexibility and reassurance we need when working with new clients, particularly when we're dealing with startup businesses in their very early days of trading. We usually find that customers are grateful for the heads up a week before their invoice is due, especially as many of them work and manage their budgets in fortnightly sprints.
"We work with a virtual assistant who's based in India and he helps us manage our day-to-day business admin. It's great that he can use both FreeAgent and Satago from the other side of the world to help us keep on top of our business finances and cashflow."
To find out more about Satago, as well as the other tools that FreeAgent can work with, take a look at our integrations and add-ons page.
Disclaimer: The content included in this blog post is based on our understanding of tax law at the time of publication. It may be subject to change and may not be applicable to your circumstances, so should not be relied upon. You are responsible for complying with tax law and should seek independent advice if you require further information about the content included in this blog post. If you don't have an accountant, take a look at our directory to find a FreeAgent Practice Partner based in your local area.