The changing role of bookkeepers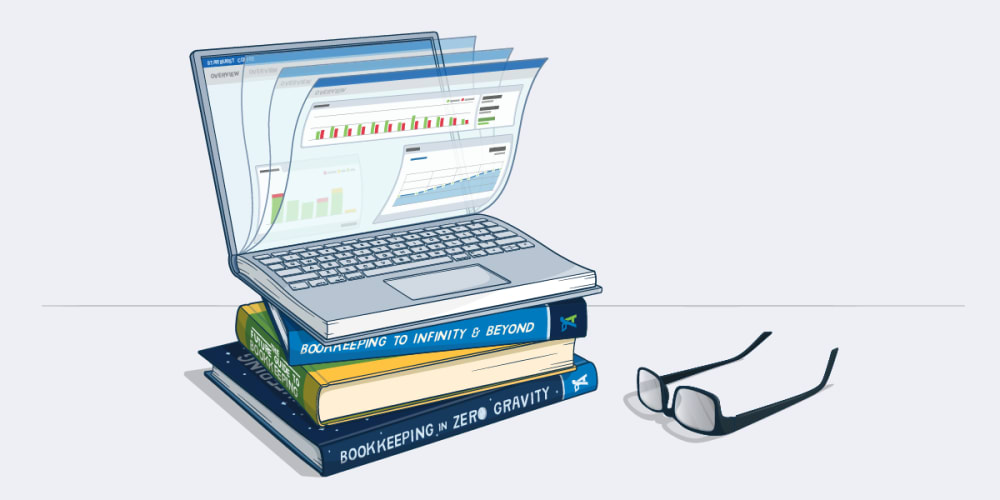 This week, we asked one of our bookkeeping partners and the Institute of Certified Bookkeepers (ICB) for their opinions on how the role of bookkeepers is evolving. Here's what they said:
Supporting small business startups
Partly as a result of the coronavirus (Covid-19) pandemic, many people are starting their own businesses. The increasing number of startup businesses presents more opportunities for bookkeepers to broaden their service offerings.
Christine Aplin from Caplin Bookkeeping said: "I'm seeing a lot of people who were furloughed or let go by their previous employers becoming their own boss. It can be quite a hard decision to make but the vast majority of clients quickly discover that they really enjoy working for themselves. Our role as bookkeepers is to give these clients confidence to take the plunge and to provide them with a safety net.
"With more businesses starting up, I think we'll continue to take on more consultancy and advisory responsibilities. Clients appreciate their bookkeepers' opinions when it comes to their business finances and these types of advisory services are becoming part and parcel of our job."
Demystifying all aspects of business
With a deep familiarity of the inner workings of their clients' businesses, many bookkeepers provide their clients with far more than purely financial advice.
Ami Copeland from ICB said: "Bookkeepers lend an ear to all sorts of business challenges. Whether it be advising clients on legislation that affects their business, banking tips, helping a client get their business started or teaching clients to use new software, the role of bookkeepers is very diverse.
"The role even extends to checking in on the wellbeing of their clients. Because bookkeepers are in contact with their clients on a monthly or even weekly basis, they're a great source of emotional support for their clients."
Keeping an eye on cashflow
Maintaining healthy cashflow is top of the agenda for many small business owners and is likely to remain an important aspect of the bookkeeper's role.
Christine from Caplin Bookkeeping said: "Cashflow is a key concern for clients right now, even those that are cash-positive. Many of my clients want to keep a closer eye on their cashflow and are a bit more cautious when making financial decisions, often asking for my opinion based on their data.
"Our role as bookkeepers will likely involve more forward planning: advising clients on future cashflow decisions, rather than analysing their books retrospectively, and pointing out missed opportunities. It's likely that technology will follow this trend by offering new and innovative ways to help bookkeepers analyse and forecast their clients' cashflow and to simplify the decision-making process for business owners."
Saving time through automation
As software solutions continue to improve, bookkeepers can rely on automation features to tackle many of the simpler bookkeeping tasks, leaving more time to focus on data analysis and advisory services.
Christine from Caplin Bookkeeping said: "Algorithms are getting more powerful and efficient every day. With technology already handling a lot of the data entry and potentially helping with more of the forecasting tasks in the future, bookkeepers will have more opportunities to focus on data curation and analysis. We'll then use this insight to advise clients what to do next.
"As our reliance on software increases, another big part of our role will be educating clients on how best to use the software and automation features that can help them tackle their daily admin and grow their businesses."
Bringing order out of chaos
According to Ami from ICB, the bookkeeping industry has seen substantial growth in recent years.
Ami said: "I think the surge we're seeing in the number of bookkeeping practices largely stems from bookkeepers' interest in bringing order out of chaos. I can see a lot more millennials opting to make a career in bookkeeping because of their desire to help small businesses survive and even flourish.
"As well as a growing number of bookkeeping businesses, we're also seeing growth within practices. Many bookkeepers that may, in the past, have been bookkeeping part-time are now expanding their client bases and taking on staff."
Moving away from geographical restrictions
The shift to remote working has brought about a lot of challenges for bookkeepers and their clients but it has also meant more geographical freedom.
Christine from Caplin Bookkeeping said: "Mainly because of the coronavirus restrictions, we've all had to adapt to working remotely. I've actually managed to expand my client base recently as people are less concerned with where their bookkeeper is based. I can see this trend continuing in the future, with business owners selecting bookkeepers more on the basis of the services they provide and less on their geographical location.
"On a similar point, there's now less reason for bookkeepers to hire someone within their immediate geographical area or require employees to travel to an office. If a practice has an infrastructure that supports the sharing of files digitally, uses cloud accounting software and has tight security measures in place, it can hire candidates with the right attributes regardless of their location."
You can hear more about the changing role of bookkeepers from our panel of industry experts at our live panel discussion on Friday 12th March 2021.