6 ways to conquer the 'Game of Thrones' world of business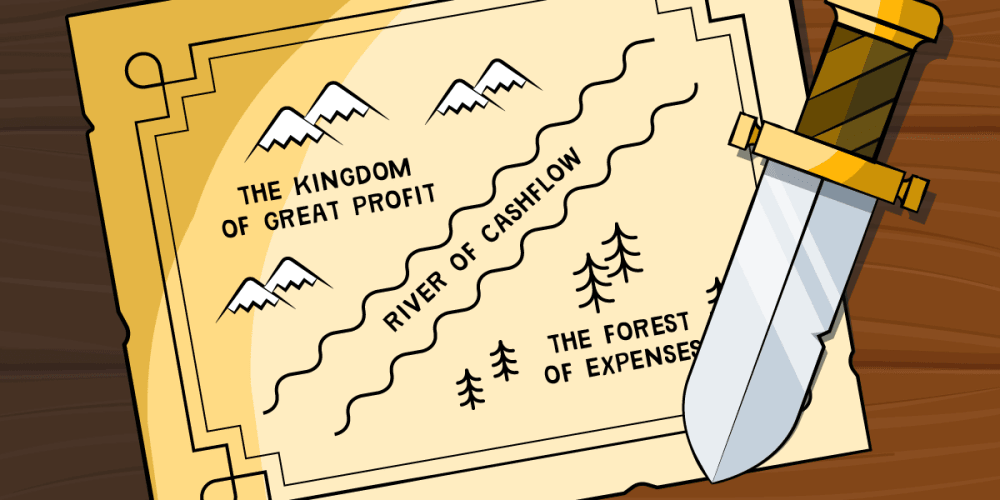 After eight years of entertainment, Game of Thrones is finally coming to a close. No more political backstabbing, epic battles or outrage on Twitter as fans mourn the deaths of their favourite characters.
But while this journey is ending, your business will still go on. Whether you're going it alone as a freelancer or expanding your small business, here are six lessons you can learn from GoT.
1. Sharpen your knowledge
As fans of the show will be aware, Jon Snow knows nothing. To avoid being like him, develop a keen knowledge of your industry and be aware of any innovations and legislation that might help or hinder your business.
You can get to know your customers and competitors by researching the size of the market, attending relevant events and by keeping an eye on industry publications that cover the latest trends and technological developments.
2. Plot your ascent
Regardless of whether you're taking the iron throne by force or simply making your next move, a concrete plan of action is a great way to map out long-term objectives and identify the potential challenges you might face along the way.
It may also be valuable to break these objectives down into smaller, more achievable goals that lay the foundations for success. Look at GoT's Daenerys Targaryen - she spent the best part of six seasons hatching dragons, liberating slaves and building her army before finally sailing to Westeros.
3. State your claim
It's time to announce your arrival to the realm. Now that you have a clearer picture of your customers and competitors, you can identify or refine your unique selling proposition (USP). This is the aspect of your brand that makes you stand out from the crowd, such as a special feature, product or service, or just an approach to the way you work.
Armed with a powerful USP, you can develop your marketing efforts to communicate this to your customers. Social media, print media and content marketing are just a few of the options to explore. You can use these channels to position yourself as a subject matter expert and encourage customers to recommend your business, perhaps with the use of incentives.
By building a healthy profile in your industry and making the most of word of mouth marketing, your customer relationships will be stronger than Valyrian steel!
4. Scale the icy wall (of finances)
Many business owners see their finances as a monolithic wall of ice they must conquer in order to grow. Understandable, given the complex terminology and the effort it takes to keep your accounts in check.
However, there are a number of ways to overcome a fear of finances. Using online accounting software like FreeAgent can help you get to grips with your business books and stay on top of your financial admin. You might also want to consider joining forces with an accountant to help you make the right decisions for your business based on your accounting data.
Think of accountants as members of the Night's Watch posted on the barricade and FreeAgent as an elevator that takes you right to the top of the wall (and would you look at that view)!
5. Recognise your failures
In GoT, King Joffrey, Tywin Lannister and Ramsay Bolton focused much of their attention on their successes, and we all know where that landed them! While celebrating success is encouraged, it's equally important to recognise failures as part of your journey and to learn from these mistakes along the way.
This article from Inc gives some great insights into how highlighting and sharing failures can help foster greater success in the future.
6. Know who to trust
Winter is coming and you need to pay the bills. While some customers pay invoices on time and are a dream to work with, others are slightly more challenging. Being flexible with customers can help build trust, but don't let them fall too far behind with outstanding invoices. If you're feeling awkward about chasing an invoice, check out our handy guide!
You should also review your list of suppliers now and again to guarantee your business is getting the best deals for products and services. While price is important, you should also consider how reliable these suppliers are. If you aren't getting the best value from suppliers or things frequently go wrong, don't let your inner Dothraki warrior get the better of you. Simply reach out to alternative providers and switch to suppliers that offer you peace of mind as you grow your business.
Struggling with late-paying customers? Let FreeAgent nudge them for you with automated outstanding invoice reminders.