Contractors, awaken your inner CEO! An accountant's point of view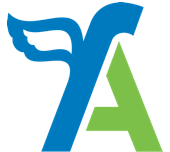 Look up the word 'contractor' in a dictionary and you might find something along the lines of: "a person who contracts to furnish supplies or perform work at a certain price or rate"\*. However, those in the know appreciate that there's far more to it than that. One of those is accountant Paul Meades, who uses FreeAgent to work with his contractor clients. He believes that all contractors have an opportunity to run highly profitable businesses: it's all about being strategic. So contractors, here are Paul's three steps for awakening your inner CEO and stepping up your earning capacity!
Build your brand and get noticed
As a contractor, you'll be used to competing for business. It's a competitive world out there and no doubt there will be other contractors working in your industry who are keen to snap up the work you're pitching for. So what can you do stand out from the crowd? The answer lies in building your personal brand to demonstrate your expertise. Here are a few ideas:
Make sure your LinkedIn profile is bang up to date - could you ask previous clients, employers or colleagues to give you a recommendation?
Give your CV a good polish - and don't just think about content, consider format too: if your competitors are all putting written documents forward for jobs, could a different format, like video, help you get noticed?
Consider authoring a blog post on your specialist industry subject - it's a great way to get your name out there and share your expert knowledge with a new audience.
Free up time to be strategic
Every hour counts when you're a contractor, and you may be wondering whether spending your otherwise billable time on activities like updating your CV and building your brand is a good idea. This is something I hear from contractors quite often and I understand that it might feel like a risky move.
However, I believe that if you free up a little bit of time each day for strategic thinking about your business as a whole - whether that's planning your approach to securing your next contract or simply catching up on industry news - you'll reap the benefits further down the line. Using FreeAgent's online accounting software is one of the main ways my clients are able to release the time to do this. Instead of spending half an hour a week on invoicing, FreeAgent's automated invoicing features turn that thirty-minute job into a 10-second task - and that's time that my clients have won back to spend on strategic thinking.
Think beyond your own 9-5
It might sound obvious, but if all you're selling is your own time, you'll only have a finite number of billable hours available and, therefore, only a limited amount of profit you can make.
Once you've built your brand and invested time in being strategic, you may find yourself with more work on offer than you can handle on your own. If that's the case, don't automatically turn the work down: it may just be time to think bigger. Consider hiring another contractor to help you deliver the extra work and perhaps take on even more business in the future.
I have one client who completely transformed his contracting business by making this shift, achieving a million-pound turnover in the process. This is something he'd never have been able to do if he'd only thought about the time he had available, rather than the services his business had the capacity to offer.
*Definition source: dictionary.com.
About Meades Contractors
At Meades Contractors we believe it is our responsibility to give you the maximum financial benefit from contracting: by managing your paperwork, reviewing your finances and offering real-time, proactive advice. All of our work is 100% guaranteed and that includes commitments to communicating important information, submitting returns and reports on time, and looking after your business behind the scenes.