Credit control guide: the basics of credit control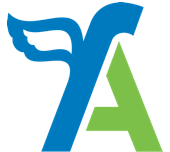 In the first of a series about credit control and [credit scores](/glossary/credit-score/), our guest author Emily Trant explains how credit control works and offers some top tips for effective credit control in your business. Emily is the Managing Director of [Check Business](https://www.check-business.co.uk/blog/), an online service that provides free access to credit scores for businesses.
What is credit control?
The term 'credit control' is generally used by bigger companies, but in simple terms, credit control is simply making sure that you get paid for the work that you do. This is important for any business, but can be especially important for freelancers and smaller businesses where every penny counts.
Five steps to credit control
While different companies all take slightly different approaches to credit control, it essentially boils down to five simple steps:
1. Agree your terms upfront
When you embark on a piece of work for a customer, it's always best to set expectations from the start.
You and your customer should both have a clear understanding of the work you'll do, how much it will cost, how long it's likely to take and when you're going to invoice for it. For example, you might agree to take part of the payment upfront, arrange payment in stages or take full payment once you've completed the work. Try and pre-empt any misunderstandings that might arise and make sure the client knows exactly what to expect.
Capture all this information in a contract, and ask the client to review and sign it before you start work.
2. Raise an invoice as soon as you've delivered the work
When it's time to raise an invoice, don't delay. Invoicing your client promptly may even help you get paid faster. Make sure that your invoices are crystal-clear and that the details the client needs in order to pay you (e.g. the amount, when it's due and how you want to be paid) are prominent.
Once you've sent the invoice, we recommend that you give the client a call or drop them an email shortly afterwards to check that the invoice has arrived. This will give you the opportunity to re-send the invoice if it hasn't reached the client, and should help to avoid any confusion further down the line. The conversation is also a good chance for you to find out if the client is happy with the work you've done, and to even pitch another project if appropriate.
3. Send a friendly reminder a week before the invoice is due
If the customer doesn't pay you straight away, it's a good idea to touch base with them a week or so before the invoice is due. Remember, there is a good chance that the invoice has simply slipped the customer's mind, and they just need a gentle reminder. If they're having trouble finding the invoice, this is a great opportunity to re-send it to them so it's back at the top of their inbox.
4. Follow your process for chasing late payments as soon as the invoice is overdue
It's important to have a process in place for chasing late payments and to start following it as soon as the invoice becomes overdue. Chances are, a call to the client to ask them to settle your invoice today will be enough.
If the invoice remains unpaid, however, be realistic about what you can and will do to chase it, particularly if you have an ongoing relationship with your client. Are you willing to charge interest on overdue amounts, for example, or will you halt ongoing work until previous invoices are settled? What really matters here is being clear that you have an escalation procedure in place and that you will follow it.
5. Thank the customer once they've paid
Regardless of when the customer pays, it's good practice to thank them once they've settled the invoice. This lets them know that you've received the payment and gives you the opportunity to end the job on a positive note. If it's appropriate, you might even want to explore the possibility of working on future projects with the customer during this conversation.
So there you have it: an introduction to credit control! Some big companies have an entire department to take care of these activities, but as a freelancer or small business owner, 'credit controller' is one of the many hats you'll need to wear. We recommend setting some 'credit control time' aside every week so it doesn't slip through the cracks.
Coming up next: credit scores explained!
In the next guest blog post, Emily will explain what credit scores are and what they mean for small businesses.