Credit control guide: what are credit scores and why are they important?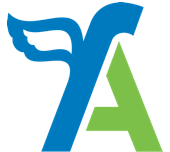 In last week's article, our guest author Emily Trant outlined the basics of credit control. This week, Emily explains what [credit scores](/glossary/debt/) are, and why they are so important for freelancers' and small businesses' credit control. Emily is the Managing Director of [Check Business](https://www.check-business.co.uk/home), an online service that provides free access to credit scores for businesses.
What are credit scores?
Put simply, a credit score is an estimation of how likely it is that a business will be able to meet its financial commitments in 12 months' time. Credit scores are provided by credit reference agencies that use information sourced from a wide range of publicly available sources, including Companies House and Registry Trust Ltd. The agencies then add in information from other sources, such as telephone interviews and surveys with companies, trading records and detailed company accounts.
How are credit scores calculated?
Different agencies take slightly different approaches to calculating credit scores, so a company's score is likely to differ between agencies. However, they all take the same wide range of factors about a company into account, including its:
age, size, sector and location
historical performance
director track record (including any CCJs or prior bankruptcies)
payment history and habits
For freelancers and small businesses with fewer than three directors, there is a very strong chance that your personal credit score will also be taken into consideration if you are applying for finance.
The resulting credit score is expressed as a single letter or number. The higher the credit score (i.e. the closer it is to '1' or 'A'), the higher the confidence that a business can afford to service its debts and pay invoices as they become due. The lower the credit score, the lower the confidence that this is the case.
What do credit scores mean, really?
The purpose of a credit score is pretty simple: to allow companies to assess how much credit to extend to their trading partners. Credit scores aren't an indication of how profitable or successful a business is; companies that haven't yet filed their first set of accounts and small businesses that choose to file abbreviated accounts may have low credit scores, for example. And if one of the company directors has been involved in another business that has ceased to trade, this may have an impact on the current company's credit score.
A low credit score, therefore, doesn't necessarily mean that you shouldn't work with a company at all, but you might want to think about seeking extra reassurance before taking on a big piece of work for them. This might involve asking for payment upfront, arranging payment in stages or introducing short payment terms.
Your own credit score provides potential lenders with an indication of how likely you are to honour your financial commitments. If you have a good credit score, you should be more likely to have access to affordable credit, and other businesses will have more confidence that you will be a reliable trading partner.
How to look up your credit score and other businesses' scores
We recommend you keep an eye on your own credit score, as well as the credit scores of your new and existing customers. There are many credit checking services available that allow you to do this. Here at Check Business, we publish credit scores for every UK business free of charge. Check Business even integrates with FreeAgent - as well as showing you your own credit score, it can display the credit scores of all your customers and suppliers in FreeAgent.
We hope this has helped to explain the mysterious metric that is the credit score! If you haven't already, why not check out Emily's guide to the basics of credit control?