Expert tip: three mistakes to avoid when forming a limited company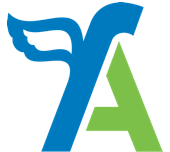 Setting up a limited company or [incorporating an existing sole trader business](/blog/what-are-the-advantages-and-disadvantages-of-switching-from-sole-trader-to-limited-company/) can be a daunting prospect, but with a bit of careful planning, it can be a straightforward and stress-free process. Here Graeme Donnelly, director and founder of the company secretarial agency [Quality Formations](https://www.qualityformations.co.uk/), outlines some key mistakes to avoid when forming a limited company.
Mistake 1: rushing your application
It goes without saying that you should take great care when completing a company formation application, but unfortunately, many people rush it and end up making mistakes that take time to rectify. The majority of rejected applications and post-formation changes are the result of simple, avoidable oversights, so please take your time. The most common issues are caused by:
Incorporating the wrong kind of company. It's very important to choose the correct type of company (either 'limited by shares' or 'limited by guarantee') from the start of the registration process as changing the structure of an incorporated company is complex and very time consuming.
Failing to check the company name. If you attempt to register an unavailable company name (i.e. one that is already taken by another company), your application will be rejected. You can check the availability of your proposed company name for free using the Companies House WebCheck service or through any online company formation agent.
Misspelling the company name or not giving it careful thought. You can change your company name after incorporation, but your certificate of incorporation will always display the original name - a real shame if you want to display your certificate.
Not adding 'Limited' or Ltd' to the end of the company name. Unless you're setting up a 'limited by guarantee company', this is a legal requirement!
Misspelling the name of a director or shareholder. It's easy to change a director's name, but you have to file an annual return to change a shareholder's name, and it's not possible to amend a shareholder's name on the memorandum after company formation.
Entering an incorrect date of birth for a director. It's not possible to change a director's date of birth because it is the one piece of personal information that never changes. If you make a mistake, you will have to terminate the director's appointment and then reappoint them with the correct information.
Location of the registered office. Your company's registered office must be situated in your chosen jurisdiction of incorporation: either England and Wales, Scotland or Northern Ireland. You can't register a company in the jurisdiction of England and Wales, for example, with a Scottish address as the registered office.
Missing articles of association. Failing to indicate which model articles you wish to adopt (or failing to include a copy of any altered or bespoke articles) will result in a rejected application.
Mistake 2: issuing too many shares
All of the shares your company issues must be taken by the shareholders, who are legally required to pay the nominal value of their shares if the company goes bust.
The idea behind issuing shares is to reduce your personal liability for company debts, so you should only issue the number of shares you need, or think you may need in the near future. You can always issue more if circumstances change further down the line.
Additionally, you should keep the nominal value of each share to a reasonable sum - £1 is the norm.
Mistake 3: allotting shares inappropriately
If your company has more than one shareholder and you want to retain majority control of the business and keep most of the profits for yourself, you must take over 50% of the issued shares. This may seem obvious enough, but you'd be amazed how many people get it wrong.
It doesn't matter if you personally hold the biggest percentage of shares compared to every other shareholder, if you do not own more than 50% of the business as represented by its issued share capital, you do not hold majority control. This means that the collective voting power of the other shareholders will outweigh your percentage of ownership, which could be detrimental to you personally, as well as to the direction of the business as a whole, so do tread carefully when allotting shares to other shareholders.