Going to miss the self assessment deadline?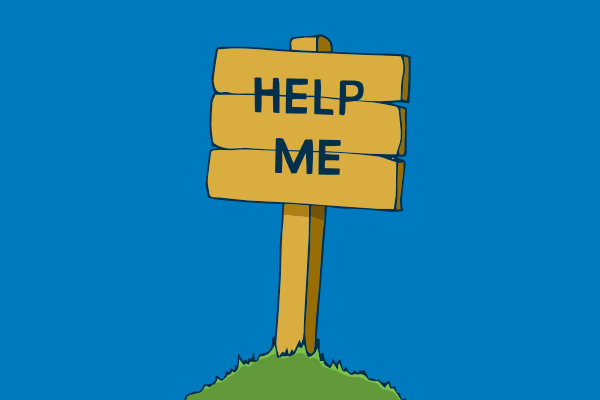 During our last Facebook Live Q&A, we had a question from an unlucky taxpayer who said:
"I realised too late that I needed a code to access the on-line self-assessment form and it will take until after the deadline for it to arrive (7+ days). What do I do?"
If you know you aren't going to make the deadline of midnight this Thursday (31st January) to file your tax return, then the best thing you can do is to file your return as soon as you can.
If you're in the same position as the questioner above, wait for your code to arrive and then file your return. You will be fined £100 for filing your return late, but don't worry, you can make sure it isn't any worse than that!
What kind of penalties might I pay?
As well as the £100 fine for filing your tax return up to 3 months late (more than that and the fines start to increase), you may also pay penalties on any unpaid tax. Even if you're going to file your actual return late, try to pay your tax bill by the 31st January deadline.
Paying your tax is a separate process from filing your tax return, so if you know your tax bill already because you've used a package like TaxCalc to work it out, go ahead and pay your tax even if you can't file your return yet because you don't have a code.
If you do pay your tax late, you're likely to pay penalties, and these penalties increase the longer you leave the tax unpaid. So if you pay within 30 days of the deadline, you'll pay a penalty of 5% of the unpaid tax, but if you leave it longer than six months, you'll pay another 5% again, and so on. You'll also pay interest on both the unpaid tax and unpaid penalties.
Could I ask an accountant?
You could go and find an accountant to file your return for you, as they will nearly always have agent rights to file as many tax returns as they wish, and the rules now say you don't have to be registered with HMRC as a client of a particular firm of accountants in order for them to file your return.
But be warned, the accountant will probably charge a premium rate to prepare your return so near the deadline, which will almost certainly be more than the £100 fine you would pay to HMRC.
HMRC select a random number of tax returns to check each year, and they do also have a longer window to open a check into your tax return if you file late.
So unless you have an accountant friend or relative who is willing to help, or you really don't want HMRC to have longer to open a check into your return, I would avoid this route!
What if there are extenuating circumstances?
HMRC may cancel any penalties if you have what they call a "reasonable excuse" for filing your return late or not paying your tax on time - for example, if a flood washed away all of your documents and you hadn't kept back-up copies, you could appeal to HMRC to cancel the penalty.
In the case of our Facebook commenter, because HMRC warn that the activation code can take 7 working days to arrive, I would say that if you have only just asked for the code they are unlikely to agree to cancel the penalty - but it's worth asking nonetheless!
Disclaimer: The content included in this blog post is based on our understanding of tax law at the time of publication. It may be subject to change and may not be applicable to your circumstances, so should not be relied upon. You are responsible for complying with tax law and should seek independent advice if you require further information about the content included in this blog post. If you don't have an accountant, take a look at our directory to find a FreeAgent Practice Partner based in your local area.