Closing down your limited company? Consider using an MVL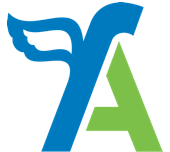 If you've decided it's the right time to close down your limited company – whether you're retiring or returning to a staff position after contracting – you have some options. Here, our guest author Donald McNaught from [Contractor MVLs](http://www.contractormvls.co.uk/) talks you through why you might want to use an MVL (Members' Voluntary Liquidation) if you have funds remaining in your business bank account.
Closing your solvent limited company
The most common way to end a solvent limited company is to take any remaining profit as a dividend, and then pay income tax on that dividend amount. But depending upon how much profit is left, closing it through an MVL may be more tax efficient and could potentially save you thousands of pounds.
What's an MVL?
A Members' Voluntary Liquidation is a statutory process where any cash in the company can be distributed to shareholders as a capital distribution instead of as a dividend. When a limited company wishes to close down, it can use an MVL if it's solvent (i.e. if it owns more than it owes), and still has more than £25,000 in funds.
Depending on the circumstances of each shareholder, they may be able to benefit from an annual capital gains allowance (£11,000 for 2014/15) as well as the possibility of utilising Entrepreneurs' Relief to reduce the amount of tax paid.
What's Entrepreneurs' Relief?
Not all businesses qualify for Entrepreneurs' Relief – for the full details, check the eligibility criteria at gov.uk and speak to your accountant. With it, you'll pay tax at 10% on qualifying assets when you liquidate your company instead of paying the normal rate of 18% or 28%.
How an MVL works
Let's take a contractor whose retained capital is in excess of £40,000 in his company. In other words, once he's sold off all the company's assets and paid all its debts, he still has more than £40,000 available to withdraw and keep for himself. All distributions from the company outside an MVL would be treated as income and taxed at the shareholders' marginal rate of tax (i.e. highest rate of tax they'll pay). When using an MVL, contractors benefit from an annual capital gains allowance (£11,000 for 2014/15) as well as the possibility of utilising Entrepreneur's Relief. If they meet the criteria, contractors may only pay tax at the lower rate of 10%.
An MVL may not work for everyone, so speak to your accountant about your own circumstances to see whether it's a good option for you.