How 3 businesses increased their sales volume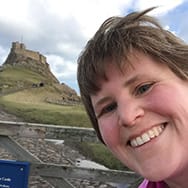 Emily Coltman
Chief Accountant
Increasing your sales volume is a key way to grow your business, but it's also a challenging thing to do. So can you learn anything from those businesses who have succeeded in growing?
In the third part of her series of articles about growing your business, our Chief Accountant Emily highlights how three businesses successfully increased their sales volume. 
1. Expanding into a new market - Tots Teas
The most obvious way to get more sales volume is to find more customers - but where do you find them? Here are a few things to consider:
Expand locations - could you open a second location that would make your product or service available to even more customers? Is your current location the best place to get the maximum amount of customers?
Expand your demographic - do you currently target a certain demographic with your products or services? What other similar demographics could you target to widen your sales potential?
Expanding through franchises - If you've got a great business model that you think would work well for others, could you franchise that business? West Country-based children's party caterers Tots Teas have chosen this way to grow nationwide, without the need to recruit employees or open expensive premises. Franchising is a common growth strategy among expanding businesses - and one that can achieve great levels of success.
2. Launching new products - Innocent smoothies
You could approach this either by adapting your existing product (which you may want to keep selling as it is, alongside the new product), or by launching a completely new one.
For example, drink company Innocent's business started off as a small venture making nothing but fruit and vegetable smoothies. They've since expanded into making other wholesome consumables (such as veg pots, fresh fruit juices and now noodle pots) which matches their original brand vision, but also enables them to increase their sales volume. 
For another great example of a brand launching new products, take a look at how skincare giant Beiersdorf started with their NIVEA cream in 1911 and has since expanded their product range into other related cosmetic products. 
3. Expanding into a new country - Boutique London Lets
Taking your business to a different country could have great potential, even if you're a small business. Boutique London Lets managed serviced apartments in London, but found that by sourcing and managing their staff online, they could quickly expand to many international markets - now 90% of their revenue comes from outside the UK.
While there is great potential for expanding internationally, these opportunities come with their own special considerations. When you're thinking about expanding internationally, here are some things to keep in mind:
What are the local rules and customs that you should avoid falling foul of? For example, if your business creates food products, do your current manufacturing processes meet the specific health or cultural standards that some foreign markets demand - or would you need to restructure your production line to achieve this?
Is the language barrier a problem? That doesn't just mean a different language altogether but also cultural nuances. Even if you are expanding into other countries where your language is spoken, it's worth taking the time to get a native to review your copy.
What about taking payment from customers in foreign currencies? Do you have the necessary banking arrangements in place to do that? If you don't want to have a bank account in the local currency, look into the fees you would be charged to use a service such as PayPal to take payments in different currencies. It's also worth checking out services like TransferWise to see if they can cut down on costs. Remember too that currencies change in value compared to each other, so you might be paid more - or less! - than you were expecting.
And finally, what are the rules surrounding sales tax and VAT if you sell goods or services to different countries?
Hopefully these examples will give you a great starting point for thinking about increasing your own sales volume. In our next post, we'll talk about how to balance both volume and profit margin, and the art of pricing.
Disclaimer: The content included in this blog post is based on our understanding of tax law at the time of publication. It may be subject to change and may not be applicable to your circumstances, so should not be relied upon. You are responsible for complying with tax law and should seek independent advice if you require further information about the content included in this blog post. If you don't have an accountant, take a look at our directory to find a FreeAgent Practice Partner based in your local area.