How to level up your Self Assessment game this January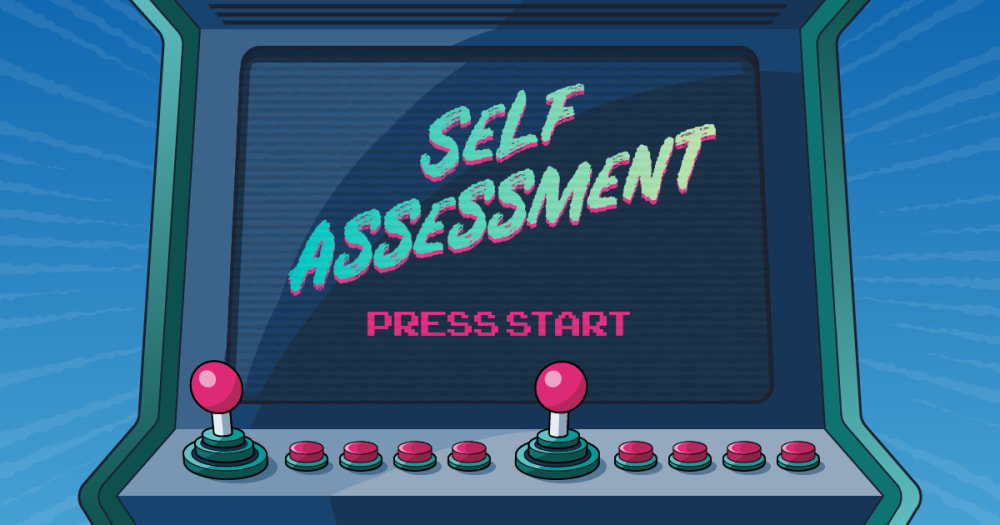 Happy new year! It's January, which means that your Self Assessment tax return is almost due! If you've used spreadsheets or other basic bookkeeping systems in the past, the prospect of filing your tax return and paying your tax bill by 31st January might be feeling pretty challenging. Don't panic - these simple tips will help you to power up your Self Assessment game and make this tax return the most stress-free ever! So, player one, are you ready?
1. Tune in to our live Self Assessment events
Our superstar support accountants are hosting a series of helpful events in the run-up to the Self Assessment deadline. In addition to our annual live webinar, we're also running three comment-based Q&A sessions on Facebook and a live event at our lovely office in Edinburgh with our Chief Accountant, Emily Coltman.
Come along to one or more of these sessions to learn about all things Self Assessment and ask Emily and our other experts your tax return questions. We won't be able to complete or submit your tax return for you (although our Self Assessment software will be able to help you with that!) or tell you exactly what figures you should enter, but we'll do our best to steer you in the right direction.
Here's a list of events to put in your calendar:
Facebook text-based Q&As:
Wed 8th, 15th and 22nd Jan, 10am - 2pm - drop in at any time to type in your question. Visit our Facebook page to register your interest in the event.
Live Self Assessment Q&A at our Edinburgh office:
15th January - book your place at this event.
Live Self Assessment webinar:
16th Jan, 2-2.30pm (Update: registration for this webinar has now closed).
2. Take a look at our Self Assessment guides
We've been busy putting together a selection of guides to take you through the four stages of Self Assessment:
Preparing to file
Filling in your return
Filing with HMRC and paying your bill
After the deadline
If you're ready to get going you can also download our comprehensive Self Assessment checklist, which takes you through the entire process step by step. Just choose your business type from the drop-down menu and hit 'download the guide' to receive your free copy instantly.
3. Get your accounts up to date
If you're a sole trader or a limited company director, FreeAgent automatically fills in the bulk of your Self Assessment tax return for you - but only if you've kept your account up to date! If you're a little behind on updating your figures in FreeAgent, simply sign in to your account and access the Self Assessment area of the software to find out what information you still need to enter. If you need some extra help, follow our sole trader or limited company director guides on completing your tax return and submitting it to HMRC.
If you're not using FreeAgent to manage your accounts yet, why not try out a 30-day free trial and see how easy filing your tax return online can be?
4. Decide how to pay your tax bill
31st January isn't just the date your Self Assessment submission is due - it's also the deadline for paying your tax bill and it's vital to have the correct funds set aside in good time. FreeAgent helps with this by calculating your Self Assessment liability as you prepare your tax return so when you come to file, you know exactly how much you owe.
There are a few different ways to pay your tax bill but some methods of payment take longer to reach HMRC than others, so it's important to check out the options in advance and allow the right amount of time for your payment to clear.
5. Take the opportunity to see how your business performed during the tax year
Amid the hustle and bustle of running a small business, how often do you really take the time to see how it performed over the course of the previous tax year? Self Assessment offers a fantastic opportunity to, well, assess yourself! How did the last tax year go? What's your cashflow looking like? Are there any clients who you might want to work with again or any late payers you might want to cut ties with?
Reviewing your finances at the beginning of the year is a brilliant starting point for taking your business to the next level in 2020. Why not try a 30-day free trial of FreeAgent to see how our software can help you see how your business is performing?
Disclaimer: The content included in this blog post is based on our understanding of tax law at the time of publication. It may be subject to change and may not be applicable to your circumstances, so should not be relied upon. You are responsible for complying with tax law and should seek independent advice if you require further information about the content included in this blog post. If you don't have an accountant, take a look at our directory to find a FreeAgent Practice Partner based in your local area.