Guest blog post: self-employed? Here's how to take control of your pension situation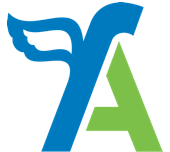 We know that as a self-employed person with a long 'to do' list, getting on top of your pension situation is unlikely to be high priority.
While many employees have pensions set up by their employer with contributions deducted via PAYE, the self-employed need to make their own pension arrangements. This helps to explain why only around 18% of UK freelancers are paying into a pension, compared to 48% of employees.
But pension saving is really important for a comfortable retirement so Jade Wimbledon, Digital Content Producer at PensionBee, explains why having a pension makes sense, and takes you through the process step-by-step, from finding information about your previous pensions to paying into a new plan.
Why pension saving is smart
The state pension alone is sadly unlikely to keep you comfortably afloat in later life: it's currently only a maximum of £155.65 a week, and it may get squeezed further in the future, while the state pension age is set to keep rising.
Even so, you may be thinking that there are other ways you'd rather save for your retirement. How about a simple savings account or a buy-to- let property? Well, pensions come with some specific benefits that aren't offered by other products.
Risk is managed
For starters, good pension plans are managed by professional investment managers. Plans are diversified, meaning your money is split across a range of funds including assets like shares, bonds and cash. This helps to manage your risk, avoiding the 'all eggs in one basket' problem that an investment like property can bring.
Tax relief from the government
When you pay into your pension, the government contributes too, in the form of tax relief. The standard rate is 20%, so if you pay in £8,000, for example, the government adds £2,000, bringing the total amount added to your pension to £10,000. If you pay tax at a higher rate, you can claim an extra 20% or 25% through your self-assessment tax return, or ask your accountant to do this for you.
Passing your pension on
If you die before the age of 75, your pension can usually be passed on to your chosen beneficiary as a lump sum without inheritance tax deductions, unless your pension pot is worth more than £1million.
Options when you reach retirement
In the past, you may have been put off a pension because you felt your hands were tied when it came to withdrawing the money. But to make pension saving more appealing, the government has changed the rules to give you more options when you reach retirement. When you get to the age of 55 (rising to 57 from 2028) you can withdraw up to 25% of your pension pot as a lump sum without paying tax. You can then withdraw the rest as often as you wish, subject to your tax rate at the time.
Taking control of your pension situation
So if you're convinced that pension saving is a good idea, where do you start? Well the first step may be finding money you've got in any previous pensions.
Finding old pensions
If you had a previous pension or pensions but don't have your documents and are not sure who your old workplace pension providers were, you can contact your old employers to find out, or try the government's Pension Tracing Service.
Once you've got the name of your old pension providers, contact them to find out information like how much money is in your pension pot, how your money is being invested and what fees you're paying.
If you want to move your pensions over to PensionBee, we can find your pensions for you.
Setting up a new pension plan
So now you know where you stand, it's time to start saving again. As a self-employed person you've got several options. You may choose to restart contributions to one of your previous pension plans. If this is the case, contact your provider to talk this through.
Alternatively, you can set up a new pension. Options include a personal pension, a self-invested personal pension (SIPP), or a stakeholder pension.
A SIPP gives you choice over how your money is invested, while a stakeholder pension is a pension that has to fulfill certain criteria set out by the government. You can also open an account with NEST (National Employment Savings Trust), the government pension scheme for employers that has now been made available to the self-employed too.
All of these pensions are defined contribution (DC) pensions, which means the value of your pension pot at retirement depends on the amount you've paid in and how your investments have performed.
When you're choosing a pension plan, there are several things you should find out, including:
What are the fees?
How will your money be invested?
How will you be able to manage your pension?
Are there minimum contribution levels?
Saving into your pension
Once your new pension plan is open, you need to decide how much to put away. When you're thinking about the amount you're going to save, consider factors like how long you've got until you retire and how much you think you need to live off during retirement.
As a rough rule of thumb, some suggest aiming to save around 15% of your pre-tax income into your pension plan, but obviously you need to consider how much you can afford to save. If your freelance income is a bit unpredictable, you may decide to pay ad hoc amounts into your pension rather than setting up a regular fixed contribution.
It's important to keep a close eye on your pension to see how your investments are performing and whether your retirement saving is on track. Some pension plans – including PensionBee plans – can be managed online, which makes this much easier. You can log into your pension anywhere from any device, check your balance and make payments or set up regular contributions. PensionBee also has an interactive pension calculator so you can set a retirement goal and see how much you need to save to meet it.
About PensionBee
PensionBee puts you in control of your pension saving by finding and combining your old pensions into a new online pension plan. From fairer fees to a beautiful digital dashboard, we're building a pension service that's fit for today, and for tomorrow. Sign up to PensionBee now to take control of your pension.
Risk warning: as with any investment, your capital is at risk when you invest in a pension. The value of your pension may go down as well as up, and you may get back less than you invested.
Disclaimer: The content included in this blog post is based on our understanding of tax law at the time of publication. It may be subject to change and may not be applicable to your circumstances, so should not be relied upon. You are responsible for complying with tax law and should seek independent advice if you require further information about the content included in this blog post. If you don't have an accountant, take a look at our directory to find a FreeAgent Practice Partner based in your local area.