Nine reasons why Edinburgh is the best place in the UK for your next tech job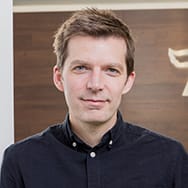 Olly Headey
CTO, Co-founder
Looking for a new tech job? Why not come to Edinburgh! Here at FreeAgent, we're shouing from the rooftops about why Edinburgh is such a great place to work, particularly in the booming tech industry we have here. There are far more reasons why Edinburgh is the best place to find your next job than we can possibly list, but here are our top nine.
1. A thriving tech scene
Whether you're a recent technology graduate or simply looking for a change, Edinburgh deserves a place at the top of your list for job opportunities. The Scottish capital is beginning to emerge as a major technology hub; new tech companies are being formed here in record numbers. Over the last five years, the University of Edinburgh has supported 144 start-ups, most of them in the tech sector. There's never been a better time to get involved!
Edinburgh also has some of the highest average salaries for tech workers, and was listed as one of the highest paying cities outside London for permanent salaries.
2. Amazing places to work
Think that fun tech companies only exist in London? Think again!
Our fellow members in StartEDIN are all obsessed with creating gorgeous office spaces buzzing with energy and packed with all the tools you need to achieve your best work. Skyscanner and Fanduel have particularly outstanding offices and our shiny new digs here at FreeAgent aren't half bad either!
"FreeAgent is filled with intelligent people performing at the top of their game. It's such a pleasure to work with people who love what they do!" Andy Stabler, Software Engineer
3. Loads of interest groups and tech meetups
Want to work on your own projects outside of work? You're not alone!
Edinburgh is home to a number of great clubs and societies where tech enthusiasts can meet like-minded people. Here are a few of our favourites:
Whatever your hobby, Edinburgh probably has a club for it – from live action role play, to rock climbing (on the largest indoor wall in the world, no less), kayaking and horse riding, and a whole lot more in between.
"I've found Edinburgh to be a great place to live and work. There's a lively tech scene, with a good number and variety of companies and interesting meetups. It's also a very walkable city, with plenty going on year-round from the Fringe to music, sport and the Science Festival." James Bell, Software Engineer
4. A better standard of living
If you're tired of spending all your hard-earned cash renting a postage stamp-sized apartment in a huge city, you could see your money go much further in Edinburgh.
Edinburgh is a consistent contender for top spot in UK living standards surveys, with high average salaries and a low rate of unemployment. A recent national survey by Money Supermarket found that the cost of day-to-day living in Edinburgh is cheaper too – £372 a week compared to a UK average of £401 – and Edinburgh's average rental prices are the lowest in the whole of Britain.
"I love Edinburgh. It's beautiful and it's the perfect size. When I lived in Madrid I needed a car to go anywhere; in Edinburgh I don't need a car and I have a 20-minute commute walking to the office." Alberto Fernández-Capel, Software Engineer
5. Lots of great places to eat, drink and be merry
Edinburgh is one of the best places in the world to wine and dine, with more restaurants per head than any other UK city and the highest number of Michelin-starred restaurants outside of London. From the high-end restaurants by the Shore to the casual diners in the shadow of Edinburgh Castle, you'll never be short of places to eat out.
6. Festival season
In the summer Edinburgh transforms into a festival hub, with the world's largest arts festival, the Festival Fringe, taking over the city. If the Fringe doesn't tickle your fancy the International Festival, Film Festival, Art Festival, Book Festival, or Jazz and Blues Festival might offer something more to your tastes.
If that wasn't enough, Edinburgh also celebrates its scientific heritage in the spring with the International Science Festival and reflects on its proud place in literary history in the autumn with the Storytelling Festival. Whatever the time of year, there's always plenty to do!
7. Hogmanay
The celebrations keep coming with Edinburgh's famous Hogmanay event rounding off the year as part of the annual Christmas festivities. Watch Vikings play with fire in the torchlight procession on Calton Hill before singing 'Auld Lang Syne' at one of the world's largest street parties lit by an explosive fireworks display from the castle.
8. Plenty of green space
Edinburgh is full of wide open spaces, perfect for relaxing after a hard day's work. From a picnic in the expanse of the Meadows in the city centre, to a gentle hike up Arthur's Seat (an extinct volcano), you're never far from somewhere to get away from it all. There are also a number of secret gardens hidden among the city's labyrinth of winding alleyways.
If you fancy going further afield, the open countryside of the Pentland Hills Regional Park is a short bus ride away with hiking, mountain biking, paragliding and year-round skiing on Europe's largest outdoor dry ski slope.
"I wanted a challenging role in a vibrant city centre, but also wanted to be able to hike and see the countryside in my free time. For this reason, Edinburgh was a natural choice for me." Andy Stabler, Software Engineer
9. Inspiration at every turn
From Alexander Fleming's discovery of penicillin to the cloning of Dolly the sheep at the Roslin Institute, Edinburgh has been the backdrop to a number of inspiring innovations over the years. Here are a few for starters: the flush toilet, the blackboard, the electric clock, the telephone, the picture postcard, the electric bread toaster and where would we be without Alexander Grant's 1984 invention, the digestive biscuit?
Is there a tech job in Edinburgh for you?
We're always on the lookout for software engineers, engineering managers and support engineers as well as interns for a variety of roles. Take a look at our careers page to find out if you could become our newest recruit!