Making Tax Digital to be delayed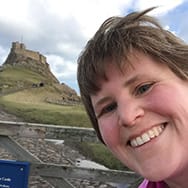 Emily Coltman
Chief Accountant
The government has announced that its plans for Making Tax Digital (MTD) - the initiative to transform the UK's tax system and end the tax return - are to be delayed until at least 2020. Here's what's changing:
Only businesses with turnover over the VAT threshold (currently £85,000) will have to keep their records digitally, and then only for VAT.
They will only have to do this from April 2019.
Businesses will not be asked to keep digital records, or to update HMRC quarterly, for other taxes until at least 2020.
This news means that there will be at least a one-year delay for everyone, since MTD was originally due to start in April 2018 for businesses with turnover over £85,000.
Here at FreeAgent we're keeping a close eye out for any further updates from the government regarding Making Tax Digital. We expect these to be included in the upcoming Finance Bill, now scheduled for publication in September 2017.