"If only I'd known!" Real mistakes from real small business owners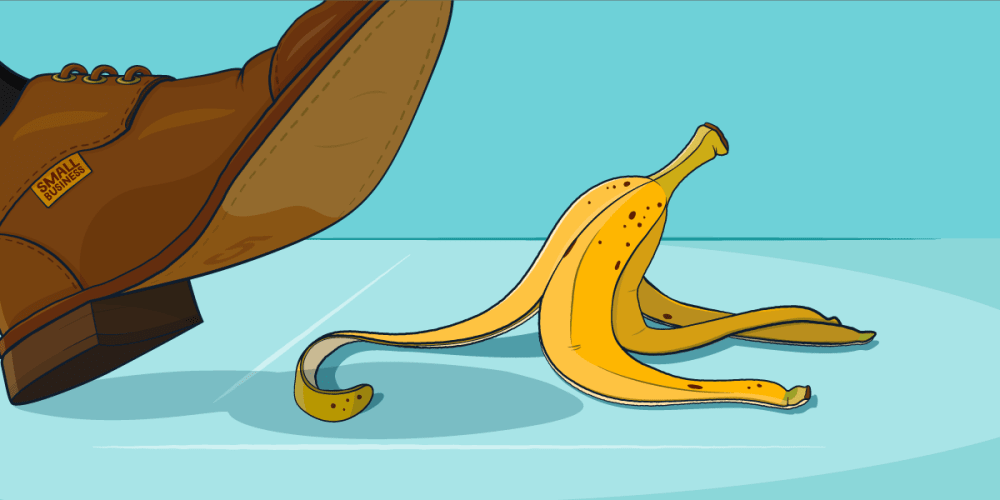 Whether you're new to being self-employed or you're very experienced, mistakes are an inevitable part of life as a small business owner or freelancer. They can be time-consuming, stressful and embarrassing but mistakes also provide an opportunity for us to learn and grow. We asked our network of superstar small business owners to tell us about their biggest mistakes and what they've learned from them.
Mistake 1: rushing into an unfruitful business relationship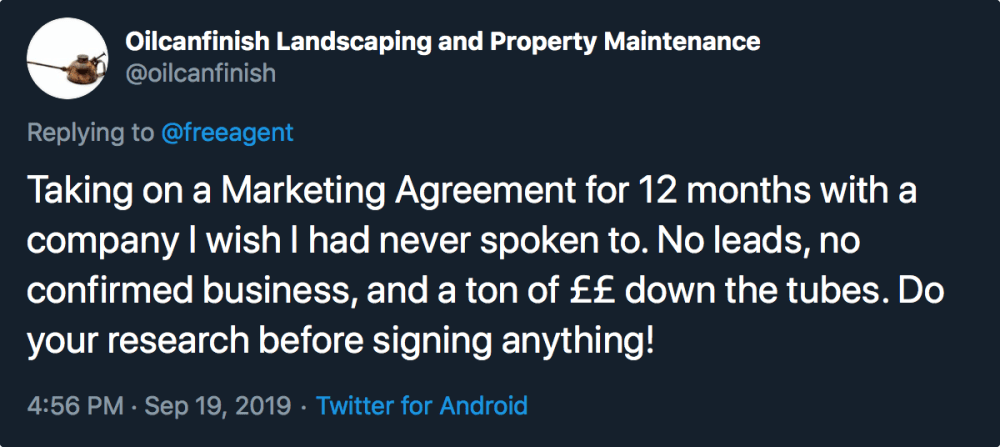 When it comes to working with suppliers, making a poor decision about who to engage can prove costly, as Oilcanfinish Landscaping and Property Maintenance discovered. When looking for a new supplier, take some time to research all your options. Ask for recommendations from your network and seek out reviews and testimonials from the clients of the suppliers you're particularly interested in. If appropriate, consider engaging with new suppliers on a trial or short-term basis before committing to a long-term agreement or paying a retainer fee.
Mistake 2: avoiding regular invoicing

Invoicing isn't necessarily the most exciting task on a small business owner's to-do list and it can be easy to let this piece of business admin slip, especially during busy periods. As Mike Watson correctly points out, though, invoicing is very important. After all, if you don't send an invoice, you won't get paid!
Need some help with getting into the invoicing habit? Our handy invoicing guides cover everything from the essential information to include in your invoice templates to HMRC's requirements for invoicing. Meanwhile, FreeAgent's invoicing functionality takes the hard work out of invoicing by allowing you to create and send HMRC-compatible invoices to your clients straight from the software. You can also set FreeAgent up to send recurring invoices to your repeat customers automatically.
Mistake 3: neglecting to set money aside for tax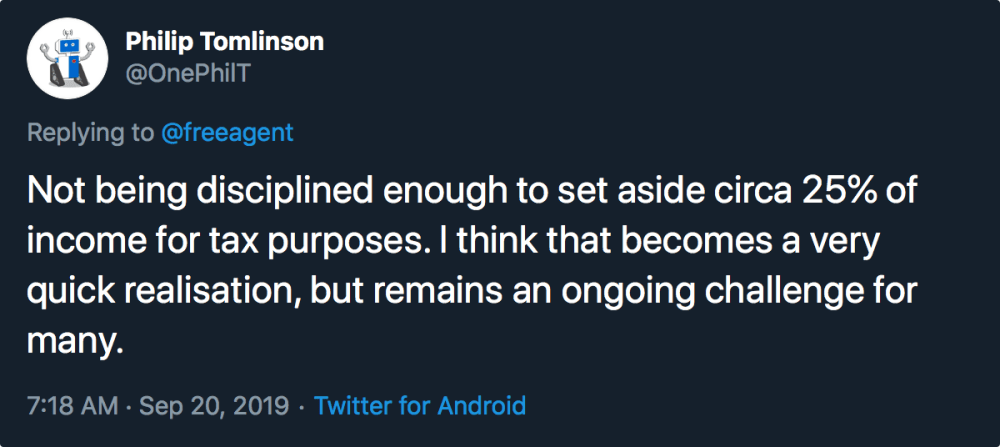 Benjamin Franklin, one of the Founding Fathers of the United States, once famously said: "In this world, nothing can be certain except death and taxes". As a small business owner, you have a financial responsibility to pay tax to HMRC and it's vital that you set enough money aside to pay your bills. Freelance web developer Philip Tomlinson shared his savvy strategy for doing this: preemptively putting roughly 25% of his earnings aside to cover future tax liabilities. To help small business owners avoid any nasty tax-related surprises, FreeAgent features a handy Tax Timeline which indicates your tax liabilities for Self Assessment, VAT and Corporation Tax and tells you when each bill is due.
Mistake 4: making a typo

What can we say, Sophie? Mistakes happen! We hope you were able to fix the typo and that your client was able to see the funny side of the situation.
Thank you to all four business owners who shared their stories with us! Mistakes are an inevitable part of life as a small business owner but with FreeAgent's online accounting software, your business finances shouldn't trip you up. Take a 30-day free trial to find out how it could help you.