Making Tax Digital consultation response published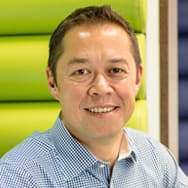 It's been quite a day - not only is it the Self Assessment tax deadline but HMRC has today published the eagerly anticipated response to the Making Tax Digital (MTD) consultations.
The consultations, which ran from 15th August to 7th November last year, asked for feedback from interested parties on the government's plan for 'a transformed tax system and the end of the tax return' by 2020. The consultation looked at how digital record keeping and quarterly updates would work in practice.
HMRC received 618 responses from a broad spectrum of stakeholders, especially businesses, including the self-employed and landlords, as well as agents, trade and professional (tax/accountancy) representative bodies, software developers and insolvency practitioners.
Now that the response to the consultation is out, here's an update on what we know:
More clarity on software and reporting
Sole traders and partnerships will need to send summary data about their business on a quarterly basis through digital means. Taxpayers who are currently using 'three line accounts' (where they report only income, expenses and profit) to HMRC will be able to continue submitting only three lines of data under MTD.
The consultation response says that while spreadsheets will be acceptable under MTD, they must meet the following requirements:
they must include digital record-keeping functionality
they must provide quarterly information updates
they must support end-of-year activity
HMRC says that it is likely that spreadsheets will need to be combined with software in some way in order to meet these requirements. The question of how this could work will be explored in more detail during the initial pilot scheme, which begins in April this year.
HMRC has also said it is working closely with the software industry (we are part of this work), to ensure secure and effective MTD-compatible software is available.
Update on timeline for smallest businesses
In FreeAgent's official response to the consultation we said we'd like to see the smallest businesses given a bit of additional time to prepare for MTD, rather than facing the same deadline as larger companies who will be better equipped to make the changeover.
We recommended that all unincorporated businesses making less than £83,000 - the VAT threshold - should have an additional year to prepare before they have to adhere to the new digital tax regime.
The consultation response has confirmed that MTD is still planned to be rolled out in April 2018. However, the consultation response also announces that the number of businesses and individuals affected, and the impact on them, will be reviewed throughout 2017, as large scale piloting takes place before the mandatory introduction of MTD.
Threshold decision yet to be made
HMRC had previously proposed a £10,000 threshold for exempting businesses from MTD. This was viewed by most respondents to the consultation as too low, suggesting that the imposition of the MTD obligations on businesses with such a low income would be unreasonable.
As there were a wide range of views about the threshold, the government has said that it is going to take more time to consider these issues. According to the documentation, we should expect a final decision on these points later this year.
Stay up to date on Making Tax Digital
You can read the consultation response yourself for more information on the proposals. We're keeping a close eye on the progress of the Making Tax Digital plans and will be keeping you up to date!