MTD for Income Tax: next steps for sole traders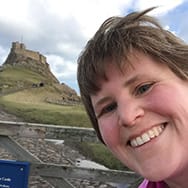 Emily Coltman
Chief Accountant
Although MTD for Income Tax won't come in until at least 2020, the government has already put together its suggested next steps for Making Tax Digital for Income Tax. If you're a sole trader preparing accounts and filing to HMRC, here's a brief summary of what you'll be required to do when MTD comes into effect:
Record each of your business's transactions - invoices, bills, out-of-pocket expenses, and money in and out - in functional MTD-compatible software. Each quarter, sum these transactions up by category (using the categories currently displayed on the short form of the self-employment pages of your tax return) and submit the information digitally to HMRC.
If your business's annual sales are under the VAT threshold, report just your total sales - minus your total allowable expenses - for that quarter.
If you make a mistake in one quarter, correct it in the following quarter.
Make a digital 'end of period submission' at the end of the accounting year and include any additional information, such as adjustments your accountant has asked you to make or claims for capital allowances for the year.
Declare in the end of period submission that the figures you've filed for that year are accurate to the best of your knowledge and belief.
And here's what you won't be required to do under MTD:
You won't have to keep a digital copy of each receipt for every one of your business's transactions. You must still keep the receipts but these can be on paper; they don't have to be digital.
You won't have to take part in MTD for Income Tax if your business's sales for the tax year two years prior to the tax year in question are under the minimum threshold for participation (HMRC has yet to specify what this will be, but has previously suggested a threshold of £10,000 annual turnover).
That's what the future for Income Tax under MTD looks like at the moment. Bear in mind that these are still proposals and are subject to change, so we'll keep you up to date on all the latest developments. MTD for Income Tax won't become compulsory until April 2020 at the earliest so you'll have plenty of time to get your digital record-keeping systems ready.
Find out more about how the new era of digital tax will affect your business with our handy MTD guides and resources.