Fact or fiction? 4 myths of self-employment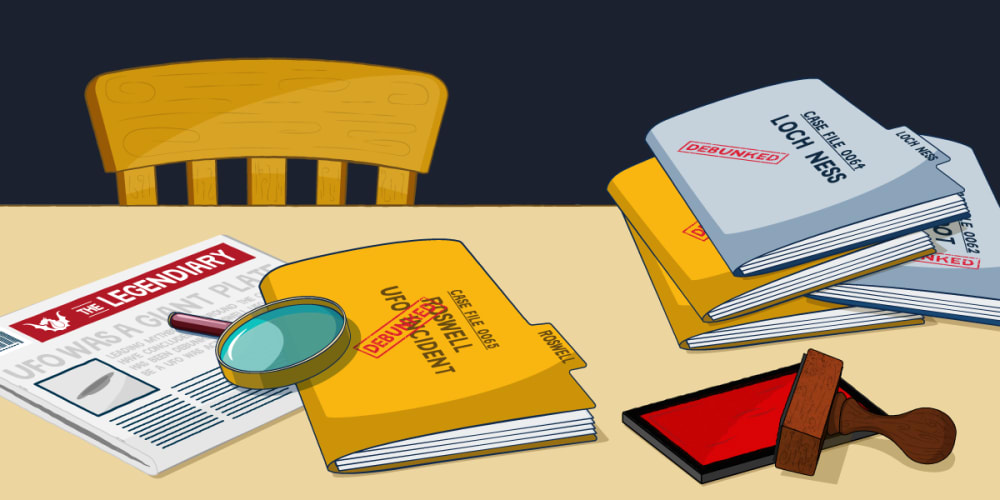 It's not always easy to debunk a long-standing myth! Whether it's the existence of Nessie or the Bermuda Triangle, there are a lot of murky mysteries still lurking out there. When it comes to the self-employed lifestyle, it seems like there are a whole host of misconceptions that need to be put right. So if you're eager to make the switch to independent working in 2020 then don't worry - the truth is out there.
Myth 1: pyjama party
The title of this satirical news article says it all: "Freelancer changes from work pyjamas to leisure pyjamas". It may be satire, but it still stems from a very widely held belief that if you're self-employed, you must spend all day working in your tracksuit bottoms. In reality, it's much easier to get into a productive mindset in day-to-day clothing and who knows when you'll need to nip out to meet a client? So while the odd day working in your PJs can happen, freelancers are business people - and they do actually get up and get dressed!
Myth 2: all by yourself
As a freelancer, you may find that your full-time employed pals wonder if you get a bit lonely without water cooler chit-chat to get you through the day - but working for yourself doesn't always mean being by yourself! Whether it's attending networking events, working alongside other freelancers in co-working spaces or meeting your clients in person, there are plenty of opportunities to connect with others when you're self-employed.
Myth 3: every day is a holiday
Tired of your friends in full-time employment thinking your life is one big holiday? As a freelancer, you know all too well that you're often working harder and longer than they are! While it might be an appealing prospect to take time off whenever you want, you'll know that small business owners need to put the hours in to build up a strong client base and reputation. There's also an added element of financial risk as, sadly, self-employed people aren't entitled to statutory benefits such as holiday pay. So in reality, freelancers aren't always getting away with getting away!
Myth 4: it's just too hard
With the safety net of full-time employment removed, it can be more than a little daunting to dive into freelancing. The complexities of the tax system and the responsibility of generating your own income can feel intimidating - but starting your own business could be one of the most rewarding things you'll ever do. When we polled over 700 of our small business customers about their day-to-day working lives, we were delighted to find that more than three-quarters (76%) of them said that they would recommend self-employment to others.
Ready to bust one final myth? Managing your business finances needn't be stressful! FreeAgent's award-winning online accounting software is designed to make it a doddle. Why not try a 30-day free trial today?