Online invoice payments with GoCardless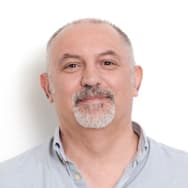 Kevin McCallum
Chief Commercial Officer
We've been working away on something exciting here at FreeAgent Towers, which we hope is going to be a big hit with all of our customers who have trouble chasing their payments.

We'll have more details in the coming days, but the headline news is that online invoice payments are coming to FreeAgent. We've been working closely with the guys at GoCardless to develop some new functionality that will provide our users with a significantly cheaper and much less stressful way of getting paid online by their clients.
If you haven't heard of GoCardless, it's a brilliant UK company with big ideas that's pioneering a new direction in the online payment space. Essentially, it allows people who run small businesses to get paid directly from their customers' bank accounts - without the need to set up a specific merchant account to handle the transaction or pay any credit card fees. Check their website out: it's pretty awesome stuff and can save time, money and effort in one seamless process.
We're really excited about how smooth online payments are going to be in FreeAgent. When we say we've been "working closely" with GoCardless we're not exaggerating: we even had their co-founder, Tom, embedded at our HQ to oversee our integration. The fact that he was willing to brave the dreich Scottish summer should prove just how dedicated everyone has been to making online payments in FreeAgent a reality! 
Of course, we know that one of the biggest pains for small businesses is chasing payments from customers - and that one of the most requested features we've had from our users is for the ability to set up online payments directly through FreeAgent. So we hope everyone is going to be very happy with the results of our work with GoCardless when it's complete.
The finishing touches are just being put on this now, and we hoping to have everything up and running in the next few days. Initially this will just support one-off payments but we're looking to add support for pre-authorisation of future payments soon - it'll be worth the wait.