Pre-flight checklist for small businesses owners
This blog post was first published on 13 August 2013 and was last updated on 28 June 2016.
Are you planning to take some time off this year? Downtime can not only improve your productivity, but open up space for new ideas - think of all those great business ideas you've had while you're having a shower or out walking your dog!
As a small business owner, there's always a temptation for you to think that you can't go away because your business relies on you - luckily, a bit of preparation can help you take time off without feeling like you're neglecting your business. Check out our infographic below for top tips to get your business ready for some much-deserved time off.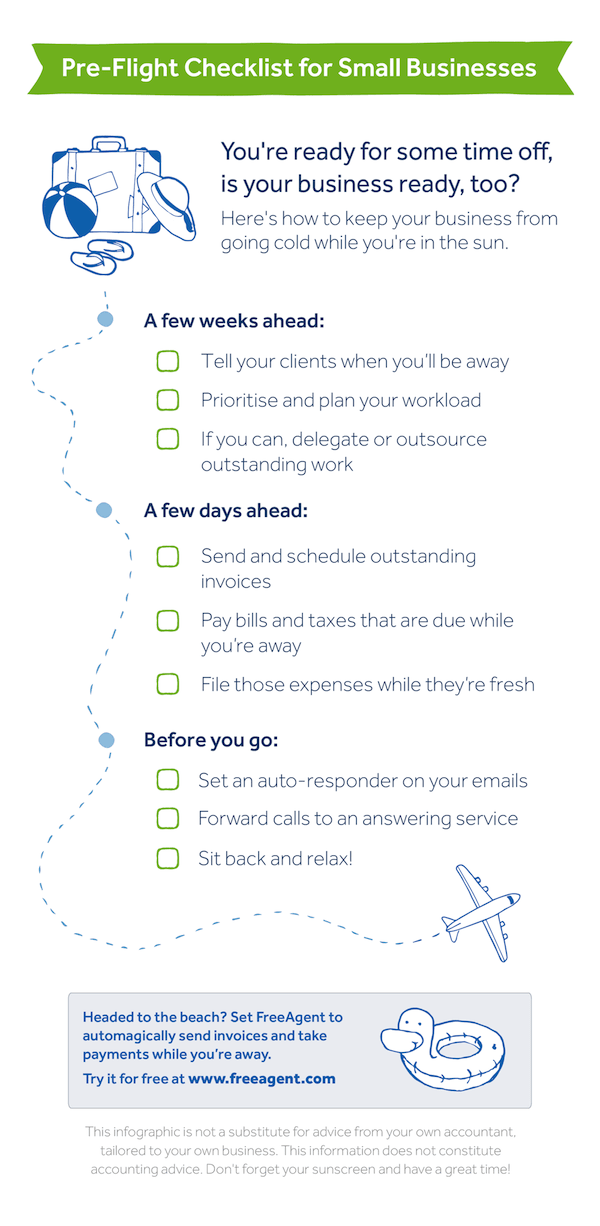 Embed this checklist on your site
Just copy and paste the code below onto your site: