Reading to recharge: 5 small business books for your summer holiday
Summer is almost here! After months of harsh winter it's time to pack up your suitcase and head somewhere new and exciting. Whether you prefer to relax by the pool or live large on a city break, a good book can be a welcome addition to any holiday.
Enjoy these books for small business owners during your holiday downtime and come back ready to tackle any challenge!
Want to get more organised?
The Organised Mind by Daniel Levitin
Modern life is chaotic. Our phones are constantly buzzing, our calendars are constantly full and our minds are constantly racing. How can we quieten some of this noise while managing to lead productive lives? Neuroscientist and cognitive psychologist Daniel Levitin believes he has the solution.
Drawing on work from both academia and the business world, Levitin suggests ways we can organise our minds and our lives. Diving into topics such as the makeup of the brain and information overload, Levitin gives practical tips to help us tidyup our messy lives and bring order to our chaotic schedules. Levitin has an academic background and is able to combine plentiful knowledge with an engaging writing style.
This would make the perfect audiobook for an early morning drive to the airport.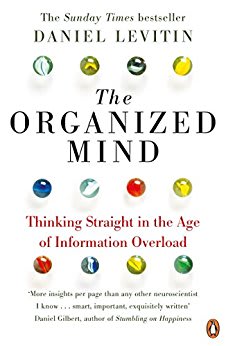 Want to get more comfortable with selling?
To Sell is Human by Daniel H. Pink
No matter what kind of work you do, as a small business owner you're likely to find yourself doing a bit of selling at some point. Whether you're an IT contractor pitching for work or a web designer trying to convince a developer to work with you, being able to present a case clearly and convincingly is a skill that's definitely worth taking the time to hone.
Writing with a witty flair, Pink argues that selling isn't a "dark art" but something we've been doing unwittingly our whole lives. Drawing on academic research and psychological studies, Pink shows that selling doesn't have to be deceitful or sleazy and can be carried out in a more honest and human way.
At 140 pages this book is impressively concise – a great read to brighten up your flight or a tedious wait at the terminal.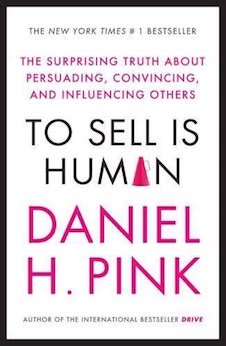 Want to get on top of your finances?
A Field Guide to Freelancer Finances by FreeAgent
As a freelancer, managing your business finances may not be your favourite thing to do, but there's no doubt it's important. We might be a little biased, but we think our Field Guide to Freelancer Finances is a great addition to your holiday reading list, especially if you're keen to get to grips with your business finances once you return to work.
We've included everything you need to know about your finances as a freelancer or small business owner, including credit control, pricing your work and invoicing. Combining many unique perspectives of those working in the field of freelancing – from a web developer in London to a chartered accountant who specialises in working with small businesses – the book is also a great source of guidance and inspiration.
We recommend that you read this on a sunny terrace on a lazy afternoon! If you prefer to read on kindle, you can access that here.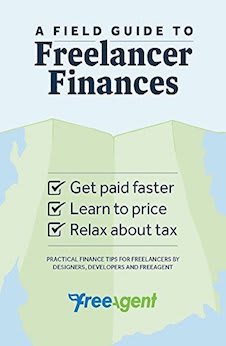 Want to become more comfortable in new situations?
Does facing a new challenge in your business ever leave you feeling a bit out of your depth? While stepping outside your comfort zone isn't always easy, leadership expert Liz Wiseman argues that it's actually a great place to be. In Rookie Smarts, Wiseman proposes that those who are new to things, "rookies", often excel as they bring an attitude that's open to new solutions and continuous learning.
Even if you're not new to a subject, Wiseman urges readers to take on a "rookie mindset", staying fresh and curious in a world that's constantly evolving. One way she recommends doing this is spending time with rookies. So even if you're a veteran in your trade, hiring an intern for a while may freshen up your thinking.
While those around you listen to music on the beach, take your chance to get stuck into Rookie Smarts!
Want to gain more general business knowledge?
The Personal MBA by Josh Kaufman
Josh Kauffman's The Personal MBA provides an entertaining and comprehensive overview of all the business topics you might need to get handle on as a small business owner, from sales, to finance, to setting up repeatable and scalable business systems, this book has it all.
The appendix recommends 99 other books for further reading, so you can continue your learning long after the holiday is finished!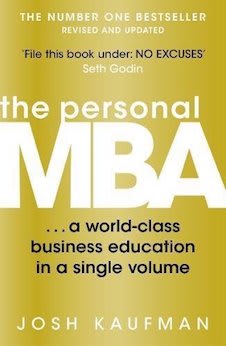 Now you know the books you need, the only thing left is to go on holiday. So pack your suncream, hunt out the sunglasses and don't forget to take some of these delightful reads with you!