Will Santa be sleighed by tax this year?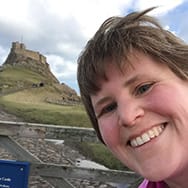 Emily Coltman
Chief Accountant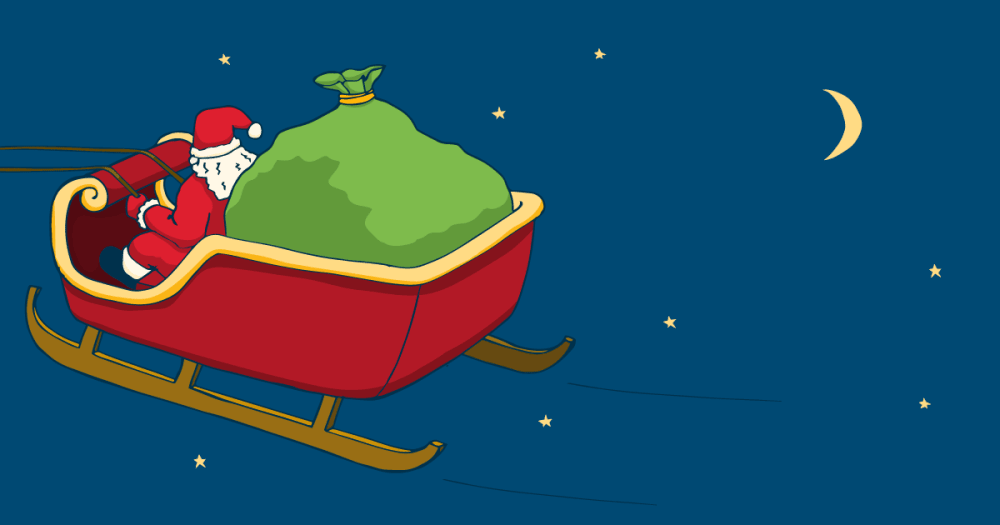 December is finally upon us, which means that it won't be long before Santa Claus comes to town for another year. But before good old Saint Nick gets Rudolph and the rest of the reindeer ready for their annual sleigh ride, are there any tax issues that he needs to consider?
Mileage for the sleigh
When you're travelling on business in your own vehicle, you can usually claim tax relief on the cost of that travel at HMRC's approved rates. However, these rates only apply to cars and vans, motorcycles or bicycles, and HMRC specifically excludes any other kind of vehicle, such as a horse-drawn cart (or a reindeer-drawn sleigh!) from the rules about claiming business mileage.
If Santa Claus wants to try and claim his mileage, he should probably use the rate for a bicycle because it is the nearest equivalent - a vehicle propelled by a human rather than by fuel - and he should be prepared to discuss this with an HMRC inspector!
Food and shelter for the reindeers
The reindeer who pull the sleigh are working animals rather than pets, so the cost of buying them would go into Santa's accounts as assets. This would also mean that their food, drink, shelter and any vets' fees would be tax deductible.
Rudolph and co aren't being kept for what they produce (e.g as a breeding herd or for their meat) so the question of whether they should go into Santa's books as stock doesn't arise. As working animals, they are definitely assets.
Wages for the elves
Santa Claus would be lost without all those elves making the toys he delivers! So he must make sure that he pays them at least the minimum wage and that he files all the relevant forms with HMRC.
Santa might want to look into whether he could claim the Employment Allowance for the employer's National Insurance he might have to pay on the elves' wages - although if he is classed as a public sector employer, he won't be able to claim.
He would also need to make sure he has a good internet connection at the North Pole in order to make sure he files his payroll correctly and on time with HMRC. The good news is that he'd be able to claim this cost when he uses the internet for business! Take a look at our A-Z of expenses to find out more.
Would he register for VAT?
Santa Claus is not making sales, he's giving gifts! He would never have to register for VAT because he doesn't earn any money. But as he would need to buy materials to make the gifts, it might be beneficial for him to register for VAT voluntarily so that he can reclaim the VAT he pays on the materials.
If he did register, he wouldn't then have to charge VAT on the presents he brings, so long as they cost under £50 per person in a 12-month period. Santa Claus only gives his gifts once a year but he'd need to prepare his accounts carefully and make sure he doesn't give gifts worth more than £50 to any one child if he wants to avoid charging VAT!
What about the mince pies?
Lots of families have a tradition of leaving out a mince pie for Santa and a carrot for Rudolph. Would these be a taxable benefit?
Santa would have to be an employee of all the families he delivers to for this to be the case but if he were, then yes, these would be a taxable benefit and the families would have to pay National Insurance on the value of the mince pie and carrot.
Is Santa trading?
When thinking about Santa's potential tax considerations, a very important query arises: is he actually in business and trading at all?
Assuming Santa doesn't take money for the gifts he delivers he's never going to make a profit and nobody is paying him. He will always make a loss because he has to feed and shelter the reindeer, pay the elves and buy materials to make the toys but he will never earn anything. If he's lucky, HMRC will look upon him as a very kind philanthropist - not a business owner - and therefore won't subject him to tax rules.
However, if Santa receives money from any parents in order to purchase or make presents for their children, he would need to analyse his operations to see whether they meet HMRC's 'badges of trade' - and he should be prepared to explain his case if he is challenged on his tax affairs!
Disclaimer: The content included in this blog post is based on our understanding of tax law at the time of publication. It may be subject to change and may not be applicable to your circumstances, so should not be relied upon. You are responsible for complying with tax law and should seek independent advice if you require further information about the content included in this blog post. If you don't have an accountant, take a look at our directory to find a FreeAgent Practice Partner based in your local area.