Simple ways to save yourself future Self Assessment stress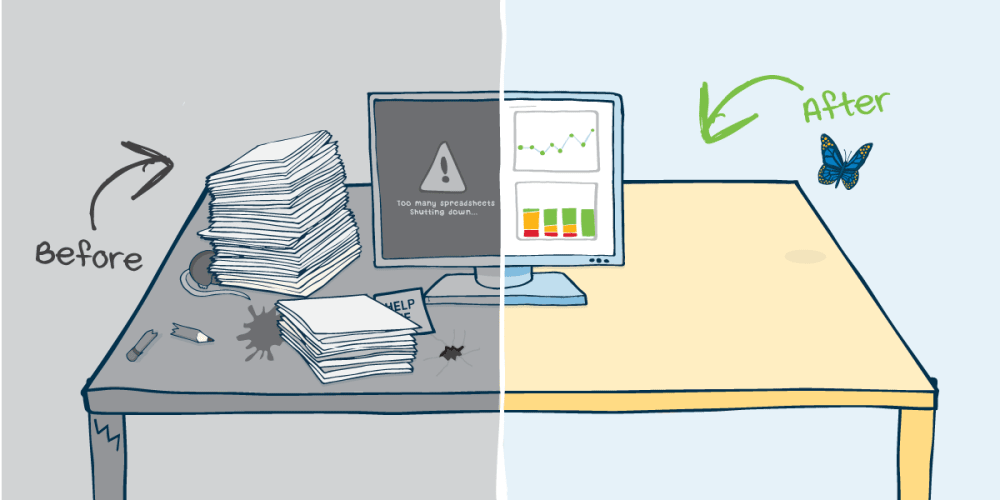 It's been just over a week since the Self Assessment deadline - and unless you were one of those super-organised people who got their tax return completed months in advance, chances are that you found it stressful trying to get all of your financial information correct and submitted to HMRC on time.
So how can you avoid this hassle next time your tax return is due?
Here's our top tips for getting your books in order now, so you can avoid a Self Assessment headache next year:
Collect and file everything as it arrives
It's not uncommon for small business owners to find themselves searching desperately for a vital receipt or bank statement to include in their tax return. So if you had that problem, you can prevent it from happening next time by setting up a file to keep your paperwork in for your tax return.
If you only have a little paperwork, for example interest on one bank account and two dividends each year, then you could use a simple box file. However, if you have more paperwork to deal with, you may want to consider using a lever-arch file with dividers so that you keep different documents separate from each other. Then, as each different piece of important paperwork arrives, put it in your file ready for when you come to prepare your tax return.
Get into good habits - manage your books regularly
If you run your own business, don't leave the bookkeeping till the last minute! Otherwise you'll be frantically looking through all of your expense receipts and bank statements next January, trying desperately to work out how much money you've made and how much tax you owe.
An effective bookkeeping system can take as little as an hour a week to maintain. Just make every simple task like invoicing, managing expenses and forecasting your tax an integral, but manageable, part of your working life. You might find it's easier to create a routine by keeping the same time every week - for example an hour on a Monday morning - to look at your current financial position, create, send and chase invoices and log your most recent expenses.
Don't wait to file your next tax return
You can't file your tax return for 2015/16 until after 5th April 2017 (the end of the tax year) - but it's a good idea to file it as soon as you can after that date, once all your paperwork has arrived. This means you'll have one less job to worry about and can concentrate on running your business.
It's also potentially good news from a tax point of view, because if your tax and class 4 NI liability for 2016/17 is less than your liability for 2015/16 was, then you may be able to reduce your 31st July 2017 payment on account. Also, if you're due money back from HMRC, the sooner you file your tax return, the sooner they will repay that to you!
Use the right tools for the job
Spreadsheets are great for some simple tasks, but if you're using them for small business accounting you're actually creating more work for yourself. Spreadsheets are limited in functionality, time consuming and insecure, not to mention prone to human error. A new year is a great time to improve your processes and you can trial FreeAgent's accounting software free for 30 days to see the difference it makes.
When you use FreeAgent you'll be saving yourself time and effort. You can feed bank transactions into your accounts automatically, track expenses on the go using your smartphone, send your invoices by email and automatically chase up late payments. This will mean your data is always up to date, so you can see a real-time forecast of how much tax you owe and when it's due (no nasty surprises next deadline!). You can even file your Self Assessment tax return through FreeAgent, so you can look forward to a whole lot less hassle next January!
Disclaimer: The content included in this blog post is based on our understanding of tax law at the time of publication. It may be subject to change and may not be applicable to your circumstances, so should not be relied upon. You are responsible for complying with tax law and should seek independent advice if you require further information about the content included in this blog post. If you don't have an accountant, take a look at our directory to find a FreeAgent Practice Partner based in your local area.