Saving time on credit control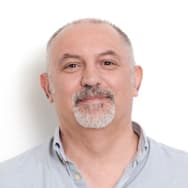 Kevin McCallum
Chief Commercial Officer
Credit control can be a major issue for small businesses, and we know it's often tough trying to identify which customers are sticking to your credit terms and which are at risk of not making the payments they owe you. 
So if credit control is something that you're finding problematic, you may be interested in the newest addition to our growing community of apps and integrations here at FreeAgent.
It's called LedgerLive, and it's a neat credit control tool that connects your FreeAgent account with a risk and payments database. Essentially, it helps you prioritise your credit control, see who is sticking to your credit terms and alert you if any of your customers' risk ratings deteriorate; which is pretty handy info for any small businesses to know.
To mark our integration, here's three useful tips to help you save time and hassle when it comes to credit control - and a brief description of how LedgerLive can make things easier.
1: Prioritise which customers need chasing for payment.
Could any of your customers be struggling to pay? And do you think you could do anything about it? LedgerLive ranks all your customers based on how much they currently owe and their risk profile so you can see the total "riskiness"of those outstanding invoices and, more importantly, identify where to spend your credit control time.
2: Tighten your credit terms for selective customers.
Are your customers paying you on time? Do they pay other suppliers more promptly than you? LedgerLive shows you how quickly your customers pay you compared to other suppliers. If any of your customers are being a bit laissez-faire when it comes to your invoices, LedgerLive will let you know.
3: Don't go down with a sinking ship.
Are any of your customers is at risk of going bust? LedgerLive monitors all your customers and will you send an alert if someone suddenly has a change in risk rating. Imagine the scenario: a big client owes you a lot of money and their risk rating suddenly takes a nosedive. Don't let the problem get any bigger. Act quickly to pause any current work and renegotiate payment terms, plus get on the phone and chase outstanding money in.