Work to show yourself some love this Valentine's Day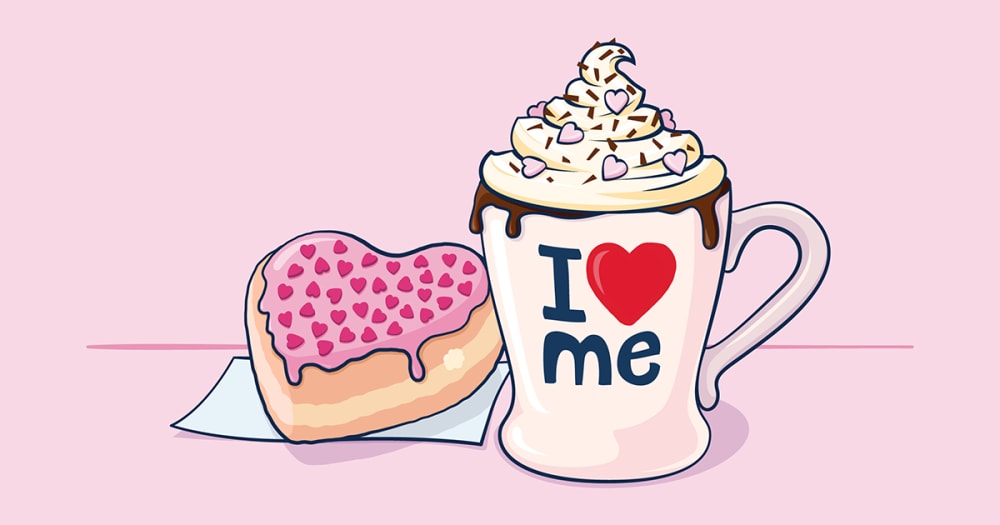 The late, great Whitney Houston famously sang: "Learning to love yourself… is the greatest love of all." Showing yourself kindness can help to create more effective relationships with your customers, so why not give the heart of your business a boost this Valentine's Day and try out some of these tips?
Send yourself a love letter
We can often be our own harshest critic. It's easy to beat yourself up over a small mistake at work, but you've likely had far more positive feedback than negative. With this in mind, why not set up an email folder to collect compliments received from clients and create your very own 'love letter'? Whether you're feeling good and need an extra lift, or down in the dumps and want a bit of a boost, it's motivating to see all that you've achieved!
Does it 'spark joy?'
While you don't have to greet your workspace à la Japanese tidying sensation Marie Kondo, it's helpful to keep everything tidy and organised. Consider going paperless to keep a clutter-free desk while simultaneously bringing costs down. Remember to make the most of tools like Trello and Google Drive to keep your digital environment more orderly than chaotic. It's also fun to create a workspace that showcases your personality - check out some of our FreeAgent remote employees' desks for inspiration!
Don't swipe left on lunch
When you're self-employed, traditional lunch hours may not be the norm. Missing lunch can decrease your productivity which can have a negative effect on business overall - so it's best to get it in where you can! It's also quite nice to give yourself a mental break by having lunch away from your work environment, as a change of scenery could well make you more focused and alert for the rest of the day.
Attachment issues
Running a business can be tough, and it's all too easy for work and life to merge. When working long hours, it's important to avoid burnout; working late into the evening, you may become tired and less productive and the length of time spent on a project doesn't always indicate quality. Establishing set working hours can help you to maintain a healthy work-life balance.
Setting boundaries
While it's important to work hard, you should also be kind to yourself. We strive to be people pleasers, but sometimes it's necessary to say "no" when we're over capacity. Clients are not going to appreciate a low quality piece of work or a shifting deadline. It's also helpful to keep a degree of control over your schedule - while the client does come first, proactively suggesting meeting times can help to better organise your time.
Looking to save yourself stress, time and energy this Valentine's Day? A 30-day free trial of FreeAgent is the perfect gift, bringing together all your invoices, expenses, bank accounts and more - keeping your business on the right track.