6 tips to revive your productivity while working from home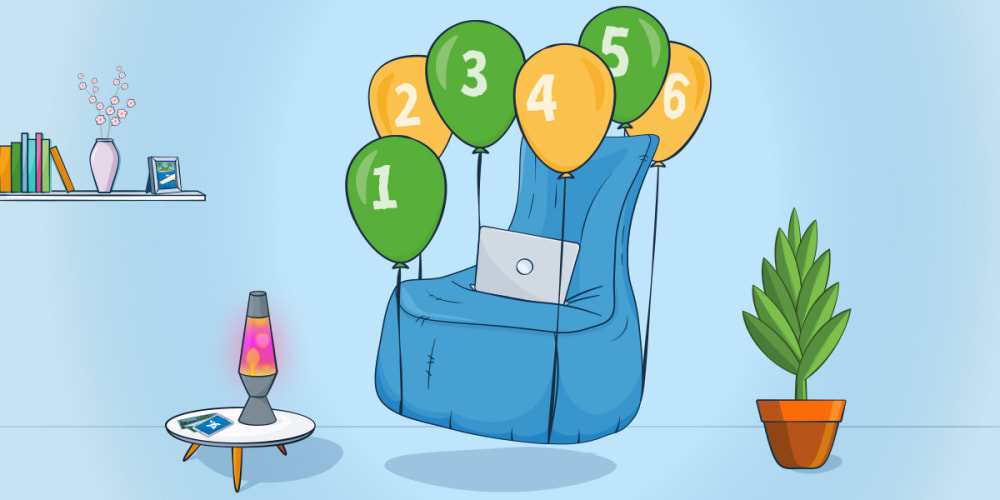 Whether you've been working from home for some time or you've taken it up recently, you'll know that it comes with many pros and cons. One of the biggest hurdles to overcome can be maintaining that all-important productivity streak. If your focus is flagging, try some of our top tips for rediscovering that WFH sweet spot.
1. Fine-tune your routine
If you're not already working in an established routine, it could well be a source of productivity woes. When the author Haruki Murakami is writing a novel, he finds that keeping the same schedule each day improves his creativity: "I keep to a routine every day without variation. The repetition itself becomes the important thing; it's a form of mesmerism". You might not want to work yourself into a trance, like Murakami, but training yourself to work and rest at the same times each day could reap rewards.
2. Rediscover the power of breaks
One of the biggest perks of working for yourself is the ability to set your own timetable. While it might be tempting to power through your work day without taking a breather, breaks are key to staying productive. They increase creativity, give your brain a chance to consolidate memories and, according to research, lead to many more 'Aha!' moments than working non-stop. If you're in need of a productivity boost, try incorporating a few more short breaks into your routine and see what difference it makes.
3. Refresh your workplace setup
If you've been working from home for a while, you probably have a well-established workplace setup by now. Whether it's a dedicated home office or a spot at the kitchen table, it's a good idea to take stock of your workspace every now and then and see if you can find some room for improvement. You might just want to have a bit of a reshuffle to switch things up or you could go as far as investing in new equipment, like a new chair. Giving your workspace a fresh look by adding an eye-catching new print or houseplant could also be worth a try. According to research, putting in the time and effort to make these seemingly small tweaks to your environment could have a positive impact on your productivity.
4. Be mindful of background noise
It can be easy to forget how important background noise can be to your headspace, whether you're at work or not. If you usually work in complete silence, try popping the radio on at a low volume one day. You might be surprised at how much a bit of background chit-chat and some tunes can boost your WFH mood. If the radio isn't your style, why not investigate the wealth of podcasts that are out there at the moment? If, on the other hand, you're well aware that noise doesn't help you work, make sure that your home workspace is in the most peaceful corner of your home and try your best to keep it that way.
5. Invigorate yourself with exercise
If you're not a fitness fan, you might not necessarily associate working out with gaining energy. However, exercising can be one of the easiest and fastest ways to give your body and mind a boost and to reignite your productivity. If you're short on time (or motivation) you don't need to don any lycra or sign up for an expensive exercise class. Even something as simple as a brisk 30-minute walk can make a big difference. If you're up for something a little more challenging, you'll hopefully find that the greater your effort, the greater the reward - hello endorphins!
6. Try something new
If nothing else is working and you're still in need of a productivity boost, why not try adding something completely new to your remote working style? You might want to give the Pomodoro Technique a try, for example, and set specific amounts of time aside for each task. You might also want to try the '3 MITs' productivity hack, which involves writing down your three most important tasks of the day and then focusing all of your efforts on completing them.
If you'd like to give yourself more time to focus on your business, try out a no-obligation 30-day trial of FreeAgent's award-winning accounting software.