Small business tips and a giveaway from notonthehighstreet.com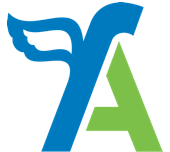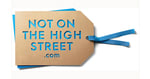 In this guest piece, the notonthehighstreet.com team take us through some of their favourite pieces of advice from their co-founders, Holly Tucker and Sophie Cornish's second book, _Shape Up Your Business_.
Here at notonthehighstreet.com, we're dedicated to supporting independent designers, makers, and small business owners. We're keen supporters of the Small Business Saturday (6th December) initiative, and are joining the SBS team in Southwark on 3rd December and Camden on 4th December to help recruit and inspire small businesses locally.
Our partner team will be there to help the Small Business Saturday team promote the day itself, as well as offer advice and support to the small businesses that attend the bus tour events. They'll be on hand to answer any questions from small business owners about launching their own company as well as expanding online.

Our notonthehighstreet.com co-founders Sophie Cornish and Holly Tucker wrote their latest book, Shape Up Your Business, for business owners who, having tasted the initial stages of success, are keen to keep hold of and proactively drive every area of their business. Whether readers are keen to overhaul certain processes, or just want to fall back in love with their business, Shape Up Your Business is an easy to follow guide for anyone in business.
Here are some samples of the techniques you'll find in the book:
The 'Honesty Diary' : keep an hour-by-hour diary of how you spend your time for a week and you will be able to see what you are spending most of your time doing (or not doing!). This will help you see if you're spending too much or too little time in a particular area and identify where you could make adjustments.
The Breakthrough Quiz : this well-known notonthehighstreet.com quiz is designed to help you understand how you work, how you think and how open you are to change. The quiz was used by Sophie and Holly and their senior team at notonthehighstreet.com to help each team member recognise the needs of their colleagues.
The Confidence Test : this exercise is designed to help you establish what brings out the best in you, both in terms of what kind of work environment you work best in, and what kinds of work gives you the most energy.
Win a business advisor consultation
To coincide with Small Business Saturday, we've teamed up with FreeAgent to offer one reader a 1 to 1 hour long consultation with Catherine Elliot, a notonthehighstreet.com specialist business advisor. The consultation is designed for businesses who sell products online, and will include advice about what to consider when working out your profit margin, product photography dos and don'ts, and how to adapt your product for different customers.
To enter the prize draw, just email press@notonthehighstreet.com with the subject line "FreeAgent NOTHS Prize draw" and your name in the body - NOTHS will draw the winner and notify them on Friday 5th December (terms and conditions below). Good luck!

Terms and conditions To enter this competition, you must email press@notonthehighstreet.com with the subject line "FreeAgent NOTHS Prize Draw" and your full name in the email body. The competition closes at 05.00 pm GMT on Friday 5th December 2014 and all entries must be submitted by this time. One winner will be selected by staff of notonthehighstreet.com and their decision is final. We will contact the winner by 06.00 pm GMT on Tuesday 9th December 2014 via email. The winner will receive a 1 to 1 consultation with Catherine Elliot who works at notonthehighstreet.com to help and advise businesses. The prize is not transferable and there is no cash alternative. You can only enter this competition once and employees of notonthehighstreet.com and their families are not eligible for entry into this competition. Prize must be claimed by Monday 9th February. You understand that by participating in this competition, you are deemed to have read, understood and accepted all of the Terms and Conditions and agreed to be bound by them. Notonthehighstreet.com reserves the right at any time to cancel, modify or supersede the competition (including altering prizes) if, at its sole discretion, a competition cannot be conducted as specified.