The John Lewis Economy: good for business?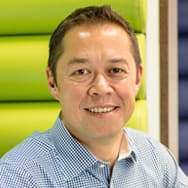 You may have heard the news this week about Nick Clegg's plans to create a better-rewarded workforce in the UK by encouraging companies to follow the lead of high street retailer John Lewis.
 This idea is a fairly simple one. Since John Lewis is owned by its employees and they all take a share in its profits, the Lib Dem leader thinks that similar co-ownership schemes should be implemented by other UK businesses. He believes that, not only will this create better-rewarded workforces, but will also increase productivity and morale among employees and help to spearhead the country's future economic growth. 
Although the idea of a "John Lewis-style economy" where every company is majority-owned by its employees is an ambitious - and unlikely - scenario, Nick Clegg's proposals are still fairly positive. And he's correct that the introduction of a right for staff to request shares in the companies they work for will not only be beneficial to these employees, but also to the wider economy.
It's critical for every business to consider implementing some form of employee co-ownership scheme if they want to be successful. By allowing staff to co-own part of the company, every employee is given a real opportunity to see how their own performance links with the wider success of the business, rather than thinking that their employment is 'just another job'.
There's no doubt that offering staff the chance to purchase shares in the company they work for also helps to raise morale and increase motivation among those employees - as they get the chance to share in the business's profits. It breeds a positive workplace culture where everyone is focused on the same goal of seeing their company grow and perform better.
Of course, the appropriate level of co-ownership will be different for every business. For example, the John Lewis model won't be suitable for a high-risk, venture-based start-up that relies on the capital-raising activities of its founders for growth, or for a small company with a limited workforce that provides a niche product or service. But even these businesses can benefit from offering a limited percentage of the company up to be shared among their employees, regardless of how small this is.
It's a model that works well for us here at FreeAgent, where we offer all of our staff option grants when they start working with us, and we also let them take their annual bonus in the form of additional options if they want. Although the majority of the company remains owned by our founders and investors, we make sure that we give our staff the chance to have a stake in the business as well. The bottom line is that this ensures we have highly-motivated, brilliant staff who are committed to driving our business forward and reaping the mutual rewards.
No doubt there will be some resistance to Nick Clegg's proposals - probably from a few successful big-name companies that don't currently offer shares to employees and have no desire whatsoever to do so - but hopefully the majority of businesses won't share this view. The reality is that co-ownership would be highly beneficial for many of them and mean that they get to have what we already enjoy at FreeAgent - a team full of awesome people who go above and beyond for us.