Thinking of starting a business while still employed? Here are some things to consider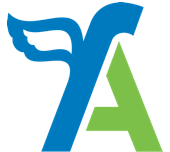 If you're thinking of joining the ranks of '5 to 9ers' and starting up your own business in the evenings and at weekends, here are some things to consider before you get started.
Look at the rules of your employment
Read your contract of employment carefully. As it stands, it may either not allow you to do any work outside of your job at all, it may stop you from doing certain work that's closely related to your day job, or it might say you have to have your employer's permission if you want to start your own business. And, it might automatically give your employer the legal right to any intellectual property you create, even if that's in your own time. You may need to have a frank conversation with your employer and ask them to revise your contract if any of these apply to you.
Talk to your employer
You're best placed to know how much to share about your new venture with your employer, but I would usually recommend being upfront about your plans. In this social media-oriented world, it would only take one "thank you" tweet from a well-intentioned customer to blow your cover. Be honest with your employer and you could find a good sounding board for business issues, or even a new customer. The first customer of Great Guns Marketing was founder Liz Jackson's former employer. That business now turns over millions every year.
The new skills you learn while running your business, such as customer service, social media, marketing and bookkeeping, could also potentially be very useful to your employer - so everybody wins!
Manage customer expectations
How quickly do you expect a response when you email a business? Remember that your own customers will have the same kinds of expectations, but if you're working full-time and running your business in your own time, you may not be able to stop what you're doing at work to reply to customer queries.
Don't be afraid to explain to potential customers that you're running a business in your own time and that you may not be able to respond during working hours. This is now such a common scenario that it's very likely your customer will understand and respect it.
Do, though, tell your customer this at the start of your relationship, so that their expectations are set at a realistic level from the start.
Plan ahead to manage calls during business hours
Even if you manage your clients' expectations, they're still likely to want to contact you during the day, so consider taking advantage of automation and outsourcing services that can help you manage these messages. A call service like Moneypenny or AnswerAmerica can take your call for you and email you the message, or you could use a service like Google Voice (US only) to redirect calls during business hours to voicemail, then listen to (or read) the voicemail. You can even set up Google Voice to customise greetings for individual phone numbers, so you can leave important messages for your clients when they call.
Create a back-up plan for emergencies
If an urgent issue comes up in your own business during working hours at your day job, what should you do? For example, if you have created an app and it goes down during working hours, how can you handle that?
Plan for this scenario before it happens, and if possible, reach an agreement with your employer about what you'll do, or make other arrangements. For example, you might know a freelancer who could help you out during daytime working hours, or even a family member or friend who could hold the fort for you.
With some forward planning and communication with your employer, starting a business when you're still employed doesn't have to be daunting prospect.