Last-minute tax saving tips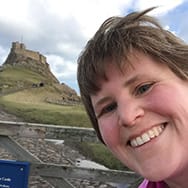 Emily Coltman
Chief Accountant
It's coming up to the end of the tax year (5th April). As a sole trader and/or individual taxpayer, what could you do between now and then to make the most of this tax year?
Check the timing of planned asset purchases
Are you planning to buy a new large piece of equipment for your business, such as a computer?
Check how much you've already spent on large items of equipment thus far in the tax year, assuming you prepare your accounts to 5th April each year. The annual investment allowance, which lets you claim tax relief of 100% of the cost of qualifying assets is currently £200,000. However, you may have to pro-rata the annual investment allowance depending on what date you use for your accounting year end.
The annual investment allowance is not an allowance you can carry forward, so you either use it or lose it! Remember, too, that not all assets qualify for the annual investment allowance. Cars don't qualify, for example.
Plan your disposals, too
Conversely though, if you're planning to sell an asset that would give rise to capital gains tax, you could be advised to wait until after the end of the tax year (i.e. 5th April 2017) or later, if you can. Then you'll pay the capital gains tax a year later!
But it might not be the best idea to wait if you're planning to sell a lot more assets next year. This is because each year, every individual gets an annual exemption that we can set against capital gains. This was £11,100 for 2016/17. The figure for the tax year to 5th April 2018 hasn't been announced yet, but it's likely to be that or higher.
This exemption can't be carried forward to the next tax year if you don't use it. It's another case of use it or lose it!
So if you're going to be selling a lot of assets that give rise to capital gains tax in the near future, you may opt to spread the sales between two tax years instead (for example, sell some in March and some in May), to make best use of your annual exemptions.
Although you may pay tax sooner, you'll pay less tax overall if you do that.
Time your costs…
You might also be able to bring forward tax relief if you have genuine business costs coming up soon. Incur them in March rather than in April, and you could get the tax relief on those costs a year earlier.
If, for example, you've been thinking, "I really must get some new business cards printed", and your business's accounting year end coincides with the tax year - then grab your logo file and get down to the printer's before 5th April!
Remember, unless you're using the cash basis of accounting, expenses go into your business accounts when they're incurred, not when you pay for them - so even if you don't pay the printer till 6th April, so long as (s)he did the work before 5th April and you have an invoice, you should be OK to put that expense into your accounts.
…and your income
It's tempting to wait until 6th April to invoice your customer for some work done, so that this income goes into your next tax year and you pay tax on it a year later. HMRC knows that trick, though!
If you do the work before the end of the tax year, you need to accrue that income, i.e. count it as income of the tax year in which you did the work.
The exception is if you're preparing your accounts on the cash basis, when you count the income when your customers pay you, instead.
Make use of government-backed schemes
The Chancellor does (sometimes) make tax relief available. Here are some schemes that you might find helpful:
If you're looking to put some money aside, consider investing what you can of this year's allowance in an ISA, because this year's allowance will be lost on 5th April*.
Consider putting money into a pension, to get tax relief. Speak to your accountant and your financial adviser if you want to do this, because there are rules around tax avoidance in this area.
If you want to invest in someone else's business, consider investing in shares under the Seed Enterprise Investment Scheme.
* That's £15,240 in 2016/17.
Tax is never simple at the best of times, but by timing your sales and purchases carefully you can stay within the rules and yet make sure that you don't pay too much tax.