FreeAgent Update - Find a Friendly Accountant!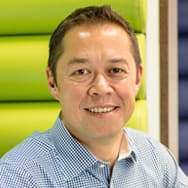 Getting Friendly
Ever since we launched FreeAgent last year, we've been receiving regular requests from users to help them find a better accountant.
We've spent a little while getting to know some of the best accounting practices in the UK, especially those who are focussed on freelancers, contractors and consultants. And we're really pleased to be announcing the first of these to be awarded FreeAgent-Friendly status.
FreeAgent-Friendly accountants understand how FreeAgent can take care of the number-crunching, so that they can concentrate on providing excellent, even more pro-active accounting advice. They've also integrated FreeAgent into their accounts production systems to ensure a hassle-free end-of-year process.
When you switch to a FreeAgent-Friendly accountant you receive a discount of 10% on your monthly FreeAgent subscription (although sorry, not in addition to any existing referral discount). Some accountants also offer discounts on their own fees, or include FreeAgent subscriptions within a fee package.
All our FreeAgent-Friendly partners offer accounting services throughout the UK (and we're working on the rest of the world…):
(note that fees stated above exclude VAT)
All of these practices make sure the process of switching to them is very easy; if you've been thinking of finding a new accountant, now's a great time!
Either contact them via their own websites directly, or get in touch with us and we'll organize everything.
Handling Subscription Income
FreeAgent can now handle Subscription-based income, for where you have your own recurring invoicing and payment process set up. In that case, you won't need to use the Clients-Projects-Invoices side of FreeAgent for that income but can just explain each income receipt as 'Subscription Income'.
Obviously it's up to you to make sure that you have the invoices in your own system, and we assume that your client is invoiced and pays on the same day (as occurs with most recurring billing providers like Paypal where a combined invoice/receipt is generated).
You'll need to explain the first instance of each subscription payment, not forgetting to set the correct VAT/Sales Tax charged rate (or N/A if your client is outside the scope of your local VAT or Sales Tax rules). After that, FreeAgent should automatically guess the correct explanation.
Add Project and Client
You can now add a new client directly when you are adding or editing a project, rather than having to choose one you've already created.

Click the Add a New Client link next to the normal existing-client drop-down menu.

You only need to enter a client contact name and an optional organization name and FreeAgent will create the client there and then.
Other Improvements. OK, Bugs.
We fixed an issue with HSBC statement formats, where some transactions could sometimes be duplicated after upload.
We fixed an problem where cheque deposits could be auto-explained with the same description of the last-explained cheque. Cheque or other Counter-Credit payments are now ignored during the auto-explain process.
We fixed a problem introduced as part of our expenses API work, whereby it was impossible to add an expense if you had no sales tax rates set up. Sorry, Brian.