When is lunch tax-deductible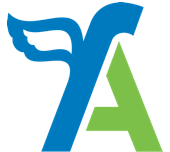 When is lunch tax-deductible? Here's a comprehensive guide:
Away from your Office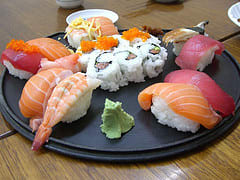 When you or your employees are temporarily away from their normal base the employer can reimburse the cost of a reasonable meal without incurring further tax or NI liabilities.
Meals provided to Staff
In addition, free or subsidised meals provided to staff in a works canteen are tax and NI free as long as the meals are available to all staff. The company does not necessarily have to have its own canteen, but the food must normally be provided on the business premises.
Sandwiches, drinks and tea and coffee are all covered by this tax exemption if the refreshments provided are on a reasonable scale. For instance free fruit and snacks would be reasonable, but free champagne would not.
Working lunches for staff or directors are not a taxable benefit as long as the employees who are not involved also have the right to free food generally. It does not matter that the directors' food is not exactly the same as the staff canteen grub, as long as it is comparable.
The Taxman would take a dim view of directors sitting down to a three-course meal with champagne and cigars while the staff have tinned soup and rolls.
Example
All professional staff are required to attend monthly lunch-time training sessions where free sandwiches are provided. The company's support staff do not attend the training meetings. If the company provides free sandwiches for all the staff including the support workers, the free food is not a taxable benefit.
If the professional staff eat all the sandwiches and leave nothing for the admin department a tax charge will arise.
Where food is provided to staff in any of the above circumstances the cost is tax allowable for the employer and any VAT charged on prepared food, such as sandwiches can be reclaimed. What you must avoid is any element of entertaining being wrapped up with the provision of the food.
Business Entertaining
Meals provided to customers or potential customers will almost always be classed as entertaining, so the cost cannot be deducted for tax purposes, and the VAT cannot be recovered.
FreeAgent Notes
In FreeAgent, explain your deductible lunch expenses as 'Accommodation and Meals' and your non-deductible entertaining expenses as 'Business Entertaining'.
Chris Thomas, One Accounting Ltd