World Mental Health Day - the ups and downs of running a small business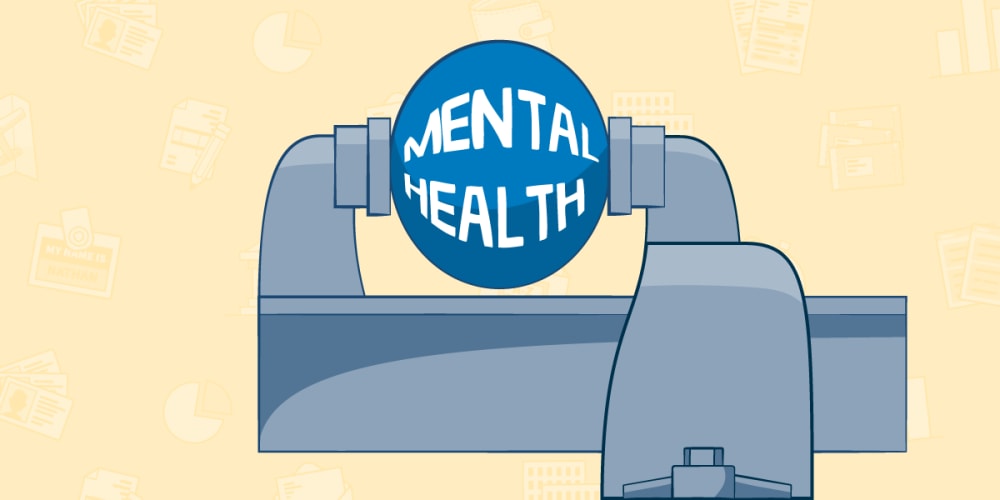 Running a small business can be a life-changing experience that enables many people to follow their passion and take control of their destiny. But it's not always easy - our customers tell us that owning a business can also be a stressful affair, fraught with challenges that can take a toll on their mental and emotional wellbeing. As it's World Mental Health Day, we've taken the findings from some of our recent customer surveys to shed light on the biggest issues affecting small business owners today.
1. The hours can be long
It's no secret that small business owners work incredibly hard, but it's still surprising to see just how many hours they work. In our latest small business survey, we found that more than a third (38%) of respondents said they spent more time on their business than the maximum of 48 hours per week set by the EU's Working Time Directive. In addition, one in 14 respondents (7%) said that they spent more than 64 hours working on their business in a typical week.
With so many hours spent working, these incredibly hard-working small business owners are unlikely to have any time left to tackle other tasks, spend time with their friends and family or even recharge their batteries.
2. Many small business owners don't take holidays
At the start of the year, we asked small business owners how much holiday time they expected to take in 2018. We found that just a quarter (27%) said they would take five weeks or more. Meanwhile, 11% admitted that they would take less than a week of holiday or even have no holiday time at all in 2018.
With the statutory holiday entitlement enjoyed by those in employment simply not available to small business owners and freelancers, it seems that many are choosing not to take a break from the daily grind.
3. Running a business can be lonely
70% of our survey respondents told us they worked from home, with only 6% choosing to work in dedicated co-working premises. For solo workers, the risk of feeling isolated can be much higher than it can for those working in a bustling office environment and, sadly, more than half (57%) of people surveyed said that they had felt isolated or lonely as a result of self-employment. This may explain why nearly three quarters (73%) of respondents said that they had felt that either their mental or physical health had been put under strain at some point.
Some positive insights
These stats may appear to paint a pretty grim picture of self-employment, but despite the challenges, most small business owners are very positive about their situation. An overwhelming 81% of business owners said that they would recommend self-employment as a career to others and nearly two thirds (60%) said that they thought that their mental health had, in fact, improved as a result of running their own business.
Running a small business can be challenging and rewarding in equal measure, and it's important to take care of yourself as you navigate its many ups and downs. There's a wide range of support and resources available from organisations such as Mind and Heads Together.
FreeAgent can help take some of the stress out of running your small business by helping you nail the daily admin and relax about tax. Find out more about our accounting software.