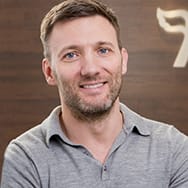 Roan Lavery
CEO, Co-founder
Some exciting news today as we announce moving from our old home at freeagentcentral.com to the altogether more compact and bijou freeagent.com.
You know we're into the whole brevity thing, and when freeagent.com became available we dug down the back of the sofa, emptied out jacket pockets and had a quick whip-round the office to pony up the dough.
If it saves you, our loyal customer, 7 keystrokes, then it'll all be worth it.
First off, you don't need to do anything - your old login page will still work! You just now have the choice to login at yourdomain.freeagent.com.
As you may have noticed, this website can also now be found at www.freeagent.com, but the old www.freeagentcentral.com address will continue to work so your bookmarks will be fine.
If you're in the mood to update any links to us though, that would be appreciated.