The complete guide to starting a business in the UK
Get your new business off to a flying start with this collection of expert guides and resources.
How to start a business in 6 simple steps
Are you dreaming of starting your own business?
Take control of your career with our easy-to-follow startup guide.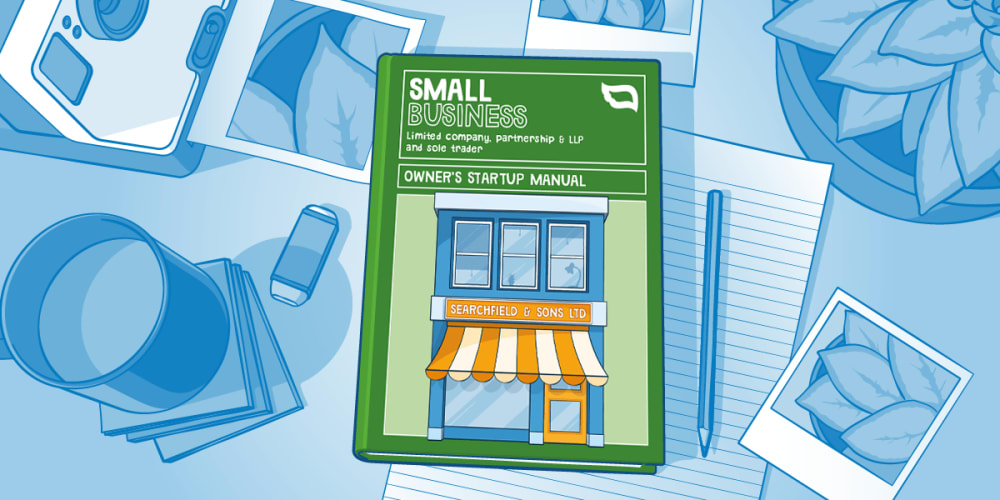 Getting started
So you need a business plan - but how do you actually write one? Our step-by-step guide to writing a startup business plan will walk you through it.
Should you run your business as a sole trader or limited company? Find out which structure is the best fit for you.
Decided to set up as a sole trader? Here's a quick guide to the simple rules you have to follow when you set out in business.
Decided to form a limited company? This guide explains everything you need to do to get set up.
Learn how to register your business in the UK as a limited company, LLP, sole trader, partnership or overseas company.
Accounting basics for new business owners
Looking to hire an accountant to help with your business finances? Here are some tips to help with your search.
When you run a business it pays to keep on top of your finances. To help you do that, here's a simple guide to managing your books efficiently.
You'll soon find that your business expenses add up quickly! Learn how to get on top of them right from the start.
Learn how to write an invoice that helps you get paid faster with this quick and easy formula.
Find out what income you need to pay tax on - as well as the income you don't.
'Payments on account' often catch business owners out, especially those in their first year. Here's everything you need to know.
Do you need to register your new business for VAT? Find out in this guide.
Measuring success
What is a cashflow forecast and why should you make one for your business? Learn more in this guide which includes a free cashflow forecasting template.
Discover how approaching goals from a different angle could work for you.
Learn the lingo
Learn all about the accounting and bookkeeping terms you need to know when you start a new business in the UK on our accounting glossary.
Tax rates
Know how much tax you have to pay with this up-to-date guide to the current UK tax rates.
Other Topics
Award-winning accounting software for small businesses. Get 50% off your first six months.