Free accounting software with NatWest, Royal Bank of Scotland and Ulster Bank NI
As a NatWest, Royal Bank of Scotland or Ulster Bank NI business current account holder, you get access to the full version of FreeAgent. And yes, our HMRC-recognised software is completely free, as long as you retain your bank account.
Designed for small business owners
FreeAgent was founded over 13 years ago by three small business owners who understood how important it is to have a clear, real-time view of your business performance.
Now over 150,000 small business owners use our award-winning software, either by themselves or with an accountant or bookkeeper.
Feel good about your business finances
FreeAgent has all the time-saving features you need to keep your small business finances on the right track.

Banking
Automatically import all your bank transactions into FreeAgent.

Dashboard
See the big picture with cash flow at a glance.

Estimates and invoices
Send and track professionally designed estimates and invoices.

VAT
Review automatically generated VAT returns and file to HMRC.

Tax Timeline
Keep track of your tax liabilities and know when a payment is due.

Mobile app
Snap photos of receipts and track time wherever you are.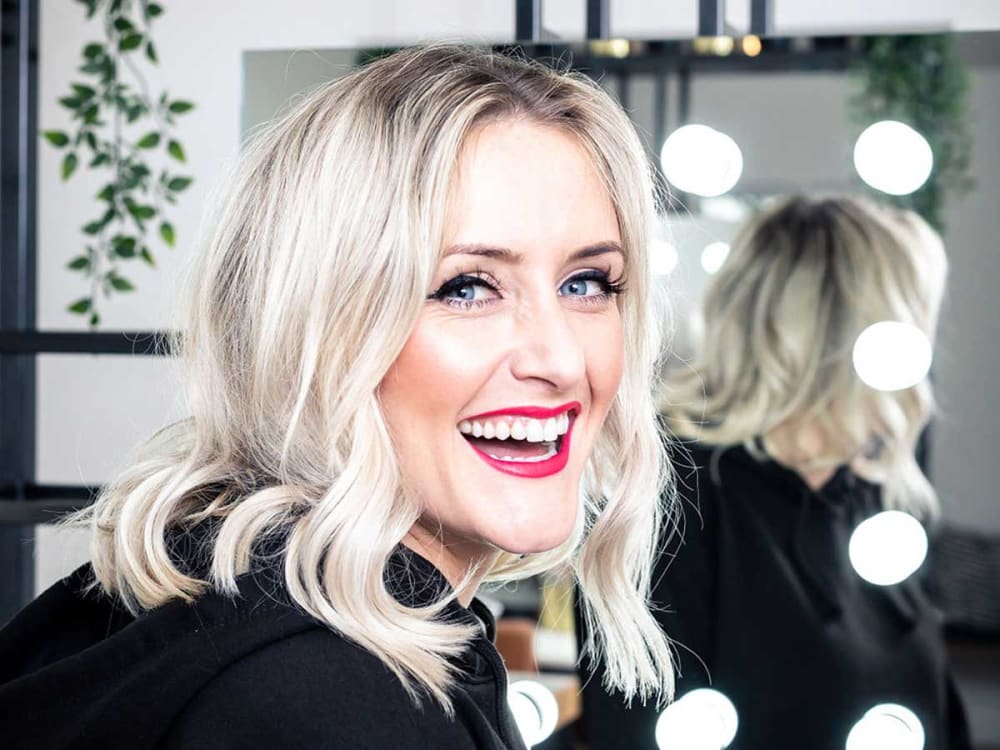 "I can't tell you how much time FreeAgent saves me. I love how simple it is to use and I actually understand my accounts a lot more now. It helps me keep everything so organised."
Frankie Noone,
Makeup artist and owner of Makeup by Frankie
NatWest FreeAgent user
Frequently Asked Questions
What is accounting software?

Businesses and accounting professionals use accounting software to process financial transactions, store financial data and automate certain bookkeeping and accounting tasks. FreeAgent exists online, which means that you can access the data from devices connected to the internet. Check out our handy

accounting glossary

for a more detailed definition!
Is FreeAgent really free?

As a business current account holder, you can access the full version of FreeAgent. It's completely free as long as you retain your bank account. FreeAgent was acquired by NatWest Group in 2018 but remains operationally independent.
What will I need to set up my account?

It's easy to get started! You'll need to know your business details and VAT registration information if relevant. If you can access your bank account via online banking, you'll be able to see your transactions in FreeAgent instantly. Check out the '

account setup

' article in our Knowledge Base for more detail.
Is FreeAgent the right fit for my business?

FreeAgent is perfect for small businesses with up to 10 employees or more. Here are just some of the different kinds of businesses that already use FreeAgent: traditional trades, professional services, creative and technology, retail and hospitality, and service businesses. We also have multiple

integrations to choose from

, from e-commerce and payment solutions like Shopify and Stripe to appointment booking and stock management solutions like Appointedd and EdgeCTP.
What tax returns can be submitted through FreeAgent?

Self Assessment and VAT returns can be submitted directly to HMRC through FreeAgent, as well as Real Time Information (RTI) payroll.
Is FreeAgent Making Tax Digital (MTD) compatible?

Yes, FreeAgent is an HMRC-recognised product for submitting MTD-compliant tax returns.
Can FreeAgent help me understand the profitability of my business?

Yes, FreeAgent makes it easy to stay on top of cash flow, profit and loss, and upcoming bills and payments. Our unique Tax Timeline also highlights upcoming tax liabilities, while intelligent reports can give you even greater insight over time, into areas such as expenditures and your business's best customers.
What if I already work with an accountant or bookkeeper?

If you already have an accountant or bookkeeper, it's free to add them as a user. As FreeAgent automates many basic bookkeeping tasks, it gives your advisor more time to focus their expertise on your business's performance. As information in FreeAgent is updated in real-time, it also makes errors or potential problems easier to spot and fix right away.
If I've been using another software, can I move across?

Yes. Migrating to any new system can take time but there are simple steps to make it quicker. For example, moving data at either your year-end or the end of a VAT quarter makes the process much easier. If you have an accountant, they can often help with this. Alternatively, our UK-based support team can walk you through the process.
Take your first step - try FreeAgent accounting software
Free accounting software with NatWest, Royal Bank of Scotland and Ulster Bank NI - get started today.