5 ways your small business can help save the planet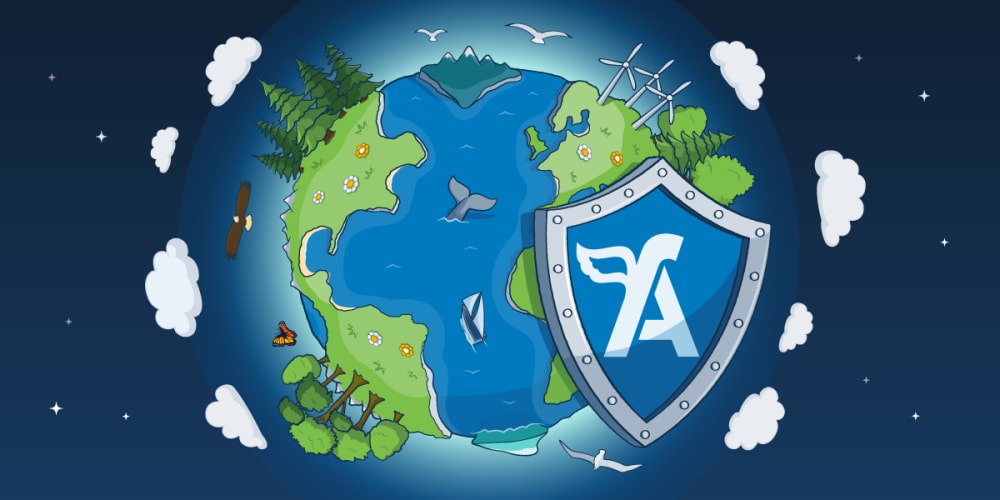 If you got involved with World Environment Day or have been listening to the many voices of the environmental movement advocating for action – including inspirational young climate activist Greta Thunberg – you might be wondering what you can do to help.
As Greta says, "no-one is too small to make a difference" and there's a lot we can all do in our everyday lives to reduce our impact on the planet. As a small business owner – and your own boss – there are a few extra opportunities for you to help the environment.
1. Go paperless
There can be a lot of paperwork involved in running a business, especially when it comes to managing all the necessary admin. The good news is that there are lots of ways to cut back on paper usage today by switching to digital tools and services. For example, by transitioning to small business accounting software you'll be able to store all your financial records, run payroll and submit your tax returns digitally. Not only will that save a lot of paper, it'll save you a lot of time and stress as well!
2. Leave the car
This year's theme for World Environment Day is air pollution. If you work from home, it's likely that you've already decreased your carbon footprint significantly by eliminating a daily commute from your schedule. An added benefit of working for yourself is that when you do have to travel for work, you may be able to plan your appointments so you can avoid rush hour. Even better, why not leave the car at home and take the bus, cycle or walk? Bonus: not having to find parking will eliminate some stress from your day!
3. Dodge the packaging and enjoy homemade lunches
In the UK, our 'lunch on the go' habit generates a staggering 11 billion items of packaging waste a year and the vast majority of it can't be recycled. If you work from home, consider making the most of the convenience of your kitchen and preparing your lunch at home each day. If you work from an office or co-working space, a bit more planning will allow you to skip plastic-wrapped, pre-made lunches and opt for tasty, homemade packed lunches instead. If you eat on the go, try taking your own food or drinks container with you - some places even offer a discount for bringing your own! Alternatively, consider sitting in to eat and skip the packaging and plastic cutlery entirely.
4. Improve your household recycling
By 2020, the UK aims to recycle a minimum of 50% of its household waste. A recent study showed that Wales is the only country to have surpassed this target with 64% of its household waste currently recycled. England, Scotland and Northern Ireland all have some way to go with current rates between 44 and 46%.
So how can you contribute to helping reach the 2020 goal as a business owner working from home? Whether you're looking to improve your recycling efforts or you're just getting started, a good place to begin is understanding your local recycling. Recycle Now is a useful resource to help answer any questions you might have about what you can recycle - and where - in your area.
5. Ditch single-use plastic for sustainable alternatives
One of the biggest issues we face today is plastic pollution, as some types can take up to 500 years to fully decompose. Given how much of it we make and use, plastic poses a huge threat to the environment. As a small business owner and a consumer, you might want to consider decreasing your use of single-use plastic where you can. This might mean avoiding non-renewable materials when possible or opting to work with sustainable suppliers and products.
Adopting just a few of these small changes could help you make a big difference, and best of all, our wonderful planet will thank you!