What is CPD and why is it important for accountants and bookkeepers?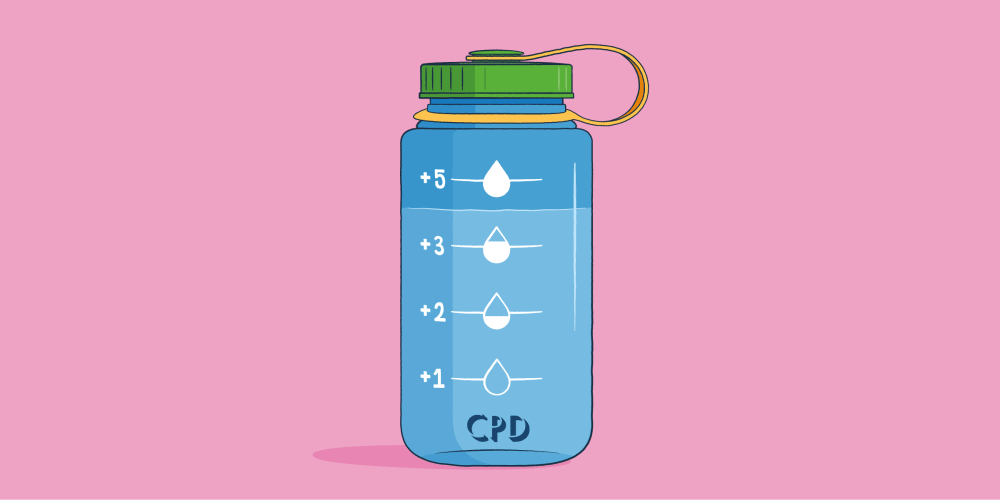 As an accountant or bookkeeper, you may have come across the term Continuing Professional Development (CPD). This refers to the learning activities that you need to undertake throughout your career to help keep relevant skills up to date and confirm your knowledge of industry trends and changes to legislation. 
From boosting your credentials to rejuvenating the service you offer your clients, here's why you should be participating in CPD-accredited activities.
What are the benefits? 
If you belong to a professional membership body, you'll need to earn a certain number of CPD points (also referred to as units or hours) each year to maintain your membership. For example, ACCA requires you to complete 40 units of CPD annually. In addition to keeping your membership, you'll be able to: 
develop your technical skills
build on your soft skills
keep up with the latest industry trends
boost your credentials with clients, peers and future employers 
stay ahead of the competition 
How to plan for CPD
With a busy workload, it's only natural that you might deprioritise your own professional development. However, if you schedule time in the calendar and set some realistic goals, you'll be able to complete CPD without compromising your work-life balance. 
You should plan your CPD activity at the start of the year so you know what's realistic for each quarter and you aren't rushing to complete units at the last minute. You may also want to work this around any conferences you'll be attending, where you could pick up several hours of CPD in a short space of time. 
What counts as CPD?
There are a wide range of activities that can be considered eligible for CPD, so you can choose what works best for your learning style. These include:  
reading an article
going to a conference
watching a webinar
attending a workshop
delivering training 
How to choose an activity 
If you're unsure where to begin, take some time to reflect on your strengths and what areas you'd like to improve. It can be helpful to consider your responsibilities and what type of learning would help you to close any knowledge gaps. 
Once you've identified the skills you'd like to develop, rank them in order of importance to prioritise what's most beneficial to your career in the short term. 
How do you record CPD?
It's important to keep a record of your CPD points during the year so you can submit this to your relevant professional membership body. Most bodies will have a CPD record template that you can use, so you can keep track of your activities in one place and send it on to them. 
How to earn CPD points with FreeAgent
Events and webinars
FreeAgent hosts multiple CPD-accredited webinars and in-person events each year on a broad range of topics that can help accountants and bookkeepers develop their skills. You'll find details of all upcoming events on our events page.
FreeAgent accreditation
If you sign up to our Partner Programme, you can earn two CPD points by taking our annual Accreditation module. After you successfully complete the exam, you'll be able to download your CPD certificate and you'll get a digital accreditation badge plus a printed certificate in the post. Once you're accredited, you'll also get a listing in our directory, which is viewed over 70,000 times every year by people looking for FreeAgent-accredited accountants and bookkeepers.