FreeAgent Update - Release Chablis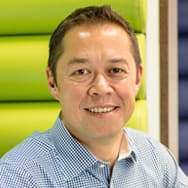 We just released 'Chablis', our latest version of FreeAgent.
Firstly, to our new Universal users: welcome! We've been getting some great feedback over the last week since our launch and we're working really hard to make FreeAgent even better for you.
If you've got an issue and you haven't raised it with us, feel free to bring it up on GetSatisfaction or email me directly.
We're releasing a new version each week, so it shouldn't take long for your feedback to have a visible effect.
Displaying Bank Details on Invoices
We now allow to you select whether or not you display a 'Payment Details' section on your invoices which contains the Bank Name, Bank/Sort Code and Account number of your primary bank account.
This section is displayed unless you turn it off, which you can do by editing your primary bank account and un-checking the 'Show these details on invoices' checkbox.
Remember that all Sent invoices are 'frozen' so they represent the way they look when you sent them. If you want to remove your bank details from a Sent invoice, you'll need to 'Make Draft' and then 'Mark as Sent' to reflect your new settings.

Bank Sort Code and Account Number now Optional
You're no longer required to enter Account Number and Bank/Sort Code information when you create a Bank Account in FreeAgent.
If you want to have these displayed on invoices as described above, obviously you'll need to enter them for your primary bank account. Also, if you upload OFX bank statements which contain multiple accounts, you'll need to enter them so that FreeAgent can allocate transactions to the correct account.
Support for more Currencies
We now support the South African Rand, Danish and Norwegian Kroner, Swiss Francs and Czech Koruna.
Rebilling Mileage Expenses
By popular demand, you can now enter the mileage rate you want to charge your client when the expense is rebilled to them.

When you select a 'Rebill to Project' on the mileage form, enter a rate in the 'Rebill at' box which appears. The most recently set rate is used by default on subsequent mileage claims you enter, although of course you can change it if you need to.
Note that Sales Tax (or VAT or GST) is added to the rebilled amount, if appropriate, when it appears on the invoice.
Importing Clients
If you import clients from Gmail or Outlook and they don't have a Country specified, we now assume that this client is in your own country.
We need to do this to make sure Sales Taxes and VAT/GST are displayed correctly on invoices.
Tweaks and Fixes
We fixed the following - let's not beat around the bush - bugs:
We fixed a problem where it was sometimes not possible to create new projects.
UK Businesses: We no longer incorrectly show past Income Tax and Corporation Tax dates in the Tax timeline
FreeAgent API Beta
We're working hard on our Application Programming Interface (API) - which allows you to write your own software to connect to FreeAgent, or use certain kinds of FreeAgent data with other, existing applications.
We'll be releasing it in stages over the coming weeks, but if you're interested in getting an advance look so you can develop software against it, get in touch and we'll put you on our FreeAgent API Beta program.