How to cut costs if you're working from home this winter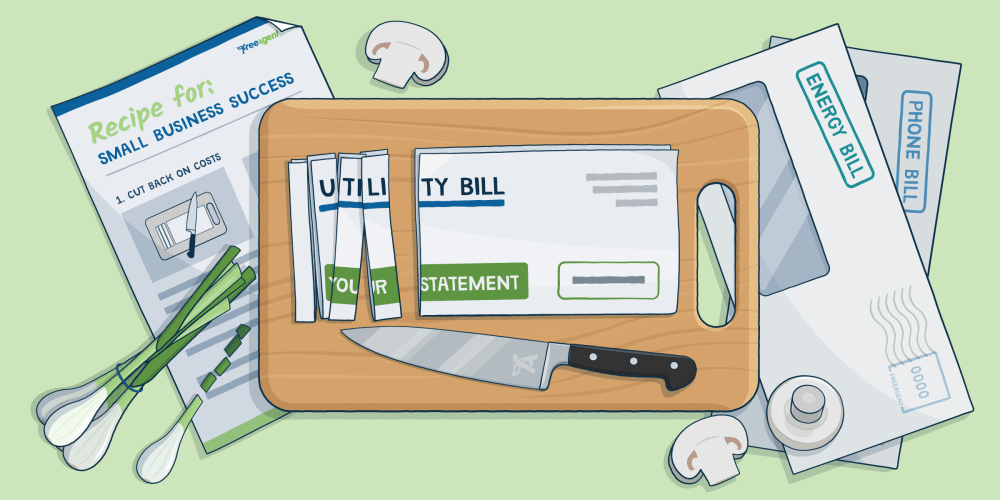 It's not just the short days and chilly temperatures that are pushing up energy bills this winter. Gas and electricity providers have upped their charges as wholesale energy prices have reached an all-time high.
With this in mind, here are a few hints and tips to help you cut down on your small business costs during the colder months.
Claim tax relief on business costs and expenses
First things first: if you're not doing so already, make sure that you're claiming the full extent of your 'business use of home' expenses. If you work from home, HMRC might allow you to claim tax relief on some of your costs.
This will depend on how many rooms you work from and for how long, along with a few other factors. Check out our guides on claiming business use of home expenses for limited company directors and claiming business use of home expenses for sole traders for more info.
If you work from home, you can claim tax relief on a percentage of your gas and electricity costs, based on how much you use your home for business. You can use the method for calculating business use of home costs for either a limited company or sole trader business to calculate how much you can claim for gas and electricity.
There are plenty of other costs on which you might be eligible to claim tax relief, including your mobile phone bill and potentially even some of the interest on your mortgage. Download our A-Z of small business expenses and costs to learn more.
Review your home energy efficiency
Under normal circumstances, it would probably be worth reviewing your energy provider if you haven't done so in a while, to make sure that you're getting the best deal. However, as long as wholesale energy prices remain so stubbornly high, many would advise against signing up with a new supplier at this particular time.
So what else can be done? Investing in brand new wall, floor or loft insulation might be a good long-term strategy for reducing your heating bills but there are also some short-term ways to reduce heat loss at home without breaking the bank.
According to the Energy Saving Trust, draught-proofing your home could save you an average of £20 per year and it's possible to do the work with cheap DIY solutions. Check out the Energy Saving Trust's website for more tips and advice on keeping your home toasty this winter.
Bundle up!
It's by far the cheapest and most cheerful way to stay warm while working from home this winter: layer up with your cosiest clothes. Think woolly socks, thermals and anything fleece-lined that you can get your hands on.
Wearing warm clothes might not eliminate the need for central heating completely but it should allow you to give your boiler a bit of a break.
If you'd like to keep a closer eye on your business's cashflow, try a 30-day free trial of FreeAgent's award-winning accounting software.
Disclaimer: The content included in this blog post is based on our understanding of tax law at the time of publication. It may be subject to change and may not be applicable to your circumstances, so should not be relied upon. You are responsible for complying with tax law and should seek independent advice if you require further information about the content included in this blog post. If you don't have an accountant, take a look at our directory to find a FreeAgent Practice Partner based in your local area.