Is that FreeAgent in your pocket?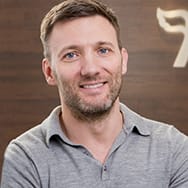 Roan Lavery
CEO, Co-founder
Go-faster freelancers and small business dynamos rejoice, for you can now tackle your books on the move with FreeAgent Mobile.
Download our mobile app
This article focuses on using FreeAgent from your mobile web browser. To download our dedicated mobile app for iOS or Android head over to the App Store or Google Play:
Using FreeAgent from your mobile web browser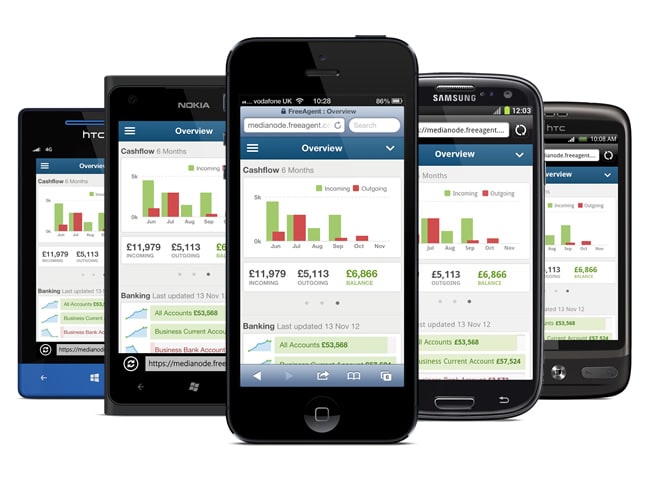 To get started, just log in to your FreeAgent account via the web browser on your iPhone, Android or Windows phone.
Using FreeAgent Mobile
The first thing you'll notice is the new Overview : a completely re-imagined view of the important data and figures from your dashboard.
To get around, tap the top left icon to reveal the navigation for the app. At the minute, we've optimised certain key sections for mobile, but you can still access the other parts of the app, which will appear in good old 'desktop view'. It might feel a bit strange but we thought it was important to give people access to the whole app, instead of just a cut-down version.
If you do want to switch to the full fat version of the app then you can switch to desktop view via the footer.
Looking around
Take a good look around and you'll find:
A mobile view for Contacts , ordered by who owes you the most money 
A view of your open and overdue Invoices and Bills  
A new way to add Expenses and Mileage, including image capture and upload for newer phones 
There's more to see, so go explore.
Basecamp Integration
We've integrated with Basecamp for a while, but the fun-loving pranksters at 37Signals released a new version of the app (with a new API) that didn't work with our old importer. Those crazy kids!
Anyway, we've now updated the integration so you have the choice of importing Contacts and Projects from Basecamp or Basecamp Classic.
Bigger file uploads
We've bumped the max file size up to 5MB for uploaded Files and Expense attachments. You may remember us announcing this before. If so, just forget that ever happened and pretend this is the first you've heard of it. Thanks.
Until next time,
Roan and the team at FreeAgent